Great Great Great picks up CFF best feature
Adam Garnet Jones walked away with the Canadian Film Fest trophy, while April Mullen picked up the best director prize.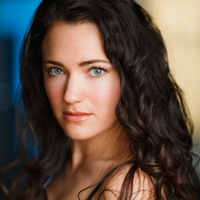 Adam Garnet Jones' Great Great Great took home the best feature award at the 2017 Canadian Film Fest.
The film, which he co-wrote with Sarah Kolasky, follows a young woman in a totally "fine" long-term relationship who finds herself searching for something better. Jones last appeared on the festival circuit with 2015′s Fire Song, which picked up the Audience Choice Award at the ImagineNative Film and Media Arts Festival.
The Canadian Film Fest, which this year moved to the Scotiabank Theatre in Toronto from the Royal Cinema, showcased 10 features and 21 shorts between March 21 and 25.
Great Great Great, produced by Kolasky and Isabelle Pilon, also picked up best screenplay and best performance in a feature for newcomer Kolasky. Best director was awarded to Below Her Mouth's April Mullen (pictured) for Badsville, about a violent gang that's torn apart when their leader finds love. The film also picked up best costume design, juried by the Canadian Alliance of Film & Television Costume Arts & Design.
In addition to awards picked up by Jones' and Mullen's films,  John Ainslie's she came knocking won best short, the people's choice for best film went to Natty Zavitz's Edging, while the William F. White Reel Canadian Indie award went to Chris Scheuerman's Lost Solace. 
The Fest's special jury awards went to Andy King's closing night gala Filth City, which picked up best comedy and best ensemble performance; J.M.B. Hunter's Modern Classic, which won best first feature; John Phillips who was awarded best performance in a short for Parent Teacher; Peyton Kennedy, who picked up the best breakout performance award for Sunny Side Up; Thomas Billingsley, who won best cinematography for Lost Solace; Efehan Elbi won best director of a short film for Rainfall, while Connor Gaston took home the special jury prize for a short film for his The Cameraman. 
The Canadian Film Fest once again partnered with the Harold Greenberg Fund to present the CFF/HGF Screenwriting Competition, which is open to Canadian screenwriters who have written a feature-length screenplay. Alison Parker took home this year's grand prize – $10,000 in development funding as well as feedback and guidance through one development round from a Harold Greenberg executive – for her script, Log.
Roslyn Muir was named runner-up for her script, Matter. She received a pass to the Toronto Screenwriting Conference.