Bell Media gets Canadian exclusive for The Handmaid's Tale
The 10-part first season of the dystopian drama will be coming to Bravo and CraveTV.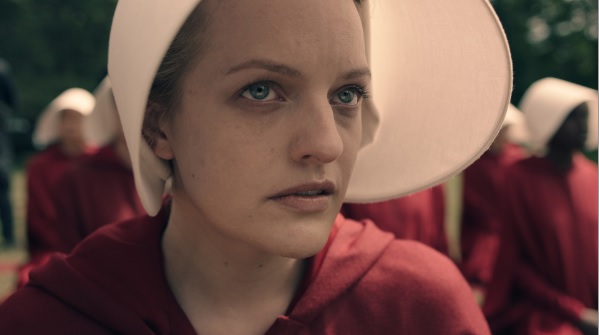 Bell Media has signed an exclusive deal to bring the first season of The Handmaid's Tale to Bravo and CraveTV.
The 10-episode drama will have a two-hour premiere on the specialty channel on Sunday April 30 from 9 p.m. to 11 p.m. It will continue to air Sunday nights at 9 p.m. beginning May 7, and for the duration of its 10-episode debut season. The entire first season will then be made available on CraveTV in the spring once the finale has aired on Bravo.
Produced by MGM Television for Hulu in the U.S., The Handmaid's Tale is a TV adaptation of Margaret Atwood's dystopian novel and stars Elisabeth Moss (Top of the Lake, Mad Men) as Offred, Joseph Fiennes (Shakespeare in Love) as Commander Waterford and Samira Wiley (Orange is the New Black) as Moira.
The drama filmed at Cinespace Film Studios' Kipling location from September 2016 to February 2017. It is created, executive produced and written by Bruce Miller. Executive producers are Daniel Wilson (The Handmaid's Tale movie), Fran Sears and Warren Littlefield (Fargo), Take 5′s John Weber and Whizbang's Frank Siracusa; line producing will be Joe Boccia. MGM is handling international sales.
The producers of The Handmaid's Tale, MGM Television, made headlines during SXSW with a promotional stunt that saw people dressed as handmaids walking the streets of Austin during the festival.