Deals: Seven24, Portfolio, Super Channel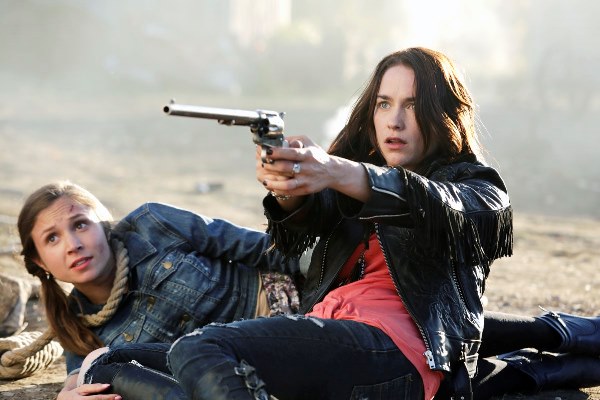 Netflix picks up Wynonna Earp for U.S. and Canada, plus more deals.
Seven24 Films
Netlflix has picked up the U.S. and Canadian SVOD rights to season one of Wynonna Earp. The series, produced by Calgary's Seven24 Films, will debut on the U.S. version of the streamer on April 1. Netflix Canada has not set a launch date. Developed by showrunner Emily Andras, Wynonna was picked up by Syfy in 2015 and later aired on the U.S. channel in April 2016. In Canada, the show airs on Hamilton, ON-based channel CHCH, where the series also debuted last April. Since then, it was picked up by Viacom International Media Networks for its Spike channels in the U.K., Australia, New Zealand, the Netherlands, Belgium, the Middle East and Africa. Production on season two is currently underway in Calgary. Wynonna Earp is based on an IDW Publishing comic from U.S. comic book scribe Beau Smith.
Portfolio Entertainment
Toronto's Portfolio Entertainment has acquired the worldwide distribution rights to U.S. reality show Small Town, Big Mayor (10 x 30 minutes). Produced by California-based prodcos American Chainsaws Entertainment and Captain Al's Big Big Pictures, the series was previously commissioned by U.S. cable network UP TV. Small Town, Big Mayor is set in D'Lo, Mississippi, and follows the newly elected Mayor John Henry Berry as he attempts to turn the town into a tourist destination. Other lifestyle/factual titles on Portfolio's distribution slate include You Gotta Eat Here, Chef Abroad and Car Stories.
Super Channel
Super Channel has picked up the Canadian rights to U.K. television series National Treasure. The Edmonton-headquartered channel acquired the rights to the four-part drama from U.K. distribution firm All3media International. Produced by The Forge Entertainment for Channel 4, the scripted series tells the story of a popular comedian whose career and reputation comes under scrutiny following an allegation of sexual misconduct. The series is written by Jack Thorne (Harry Potter and the Cursed Child) and directed by Marc Munden (The Devil's Whore). National Treasure debuts on Super Channel on Sunday, April 9 at 10 p.m.