CFC's Comedy Exchange participants head to L.A.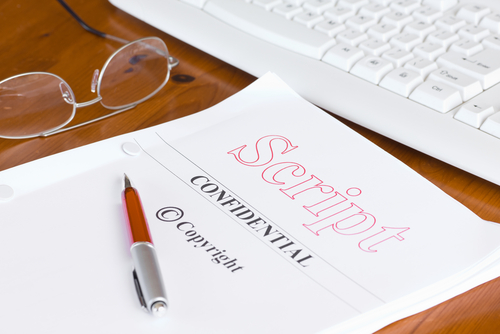 Former Motive showrunner Dennis Heaton, writer/director Jeremy Lalonde and producer Emily Alden will all pitch their flicks in California.
The Canadian Film Centre (CFC) has unveiled the teams for this year's Telefilm Canada Feature Comedy Exchange, with former Motive showrunner Dennis Heaton, writer/director Jeremy Lalonde and producer Emily Alden among those involved.
Four projects will take part in this year's course, which mentors teams in project development, packaging and strategic marketplace positioning. The teams are currently in L.A. taking meetings and pitching their revised drafts with a view to nudging the projects toward production.
A Better You, written by actor Jed Rees and directed by Vancouver-based Jason James (Entanglement), tells the story of successful architect Veronica, who tries to reprogram her slacker husband when he gets amnesia following a car accident. The project is produced by Emily Alden, VP at Vancouver indie distributor Pacific Northwest Pictures.
Also taking part in this year's program is Larry's Awesome Kegger, about a middle-aged man who attempts to reset his faltering life by throwing a party in his parent's house. The project is written and directed by Dennis Heaton (whose EP credits also include Call Me Fitz) and produced by Vancouver-based Tex Antonucci.
Virgin Summer, from the team of writer Ryan W. Smith and producer Leah Jaunzems, is also among the selected project. The story details the story of a 16-year-old boy who goes on a road trip with his friends following the death of his father. Jaunzems is the VP, development at Darius Films, while Smith's previous writing credits include ReBoot: The Guardian Code (YTV), Some Assembly Required (Netflix/YTV), and Mr. Young (Disney/YTV).
A College Girl's Guide to Pornography, directed by Jeremy LaLonde (How to Plan an Orgy in a Small Town), also made the cut. The film tells of a college student who, after a bad one-night stand, sets out to make a feminist pornographic film to challenge her generation's conception of sex. Jordan Walker (How to Plan an Orgy in a Small Town) is producing the project, which is written by Mika Rekai (AntiSocial).
The Comedy Exchange is an annual program seeking original comedic content from established producer-writer teams in Canada. Among the projects selected in previous years are Chokeslam, written by Robert Cuffley and Jason Long and directed by Cuffley, and Pat Mills' second feature film Don't Talk to Irene, which received HGF funding last year. As well, Judy Greer-starrer Public Schooled, from producer Josh Epstein and director Kyle Rideout, graduated the program in 2013.