The Amazing Gayl Pile wins the SVOD pitch game
From Playback magazine: How LaRue Entertainment built an audience for its oddball comedy before bringing NBCUniversal and CBC into the mix.
Web series were once the Wild West of Canadian content production. But as the financing, production and creation models that surround them have evolved, the medium has become a financially viable one for Canadian producers looking to reach and cultivate broad audiences with daring, forward-thinking and ambitious projects. Here, in the first of a three-part series, we look at LaRue Entertainment's dark comedy The Amazing Gayl Pile. Check back tomorrow for Secret Location's Halcyon.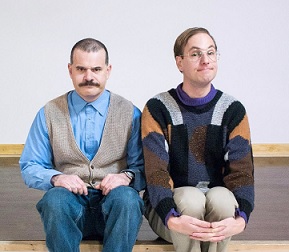 After a two-season run (20 x 10 minutes), Matt King and Andrew Ferguson of Toronto's LaRue Entertainment thought The Amazing Gayl Pile had reached the end of the line. But then a call from NBCUniversal signaled a turn.
But first, rewind to before the phone rang and it seemed that Gayl – a dark comedy about a home shopping channel host's ill-advised goal to become the ultimate TV pitchman – had run out of time and options.
Season one, made in 2014 on a budget of $175,000, landed on JASH, a comedy-focused YouTube channel launched by comedians Michael Cera, Tim Heidecker, Eric Wareheim, Sarah Silverman and Reggie Watts. The deal was a crucial one for LaRue, giving the series a well-fitted distribution platform, but no foreseeable revenue generation.
Despite the zero-fee distribution deal, two main factors led LaRue to partner with JASH, which had one million subscribers at the time: Validation and the prospect of a ready-made audience. Debuting on the platform meant Gayl was now approved by top-tier, niche comedians. "JASH had harnessed an audience that appreciated this brand of dark humour, which isn't for everyone," says Ferguson.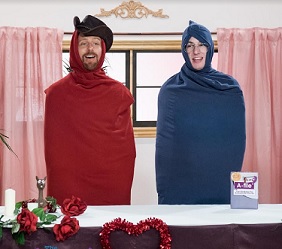 Accumulatively, season one gained more than 100,000 views, adds King, and a lot of fan interest and discussion in the comments section. While conceding the series didn't exactly break viewing records, Ferguson says the platform allowed Gayl to reach a highly engaged audience hungry for that type of content. "Without JASH, I don't know if we would've connected with an audience at that point," he says. And with the channel on board, the IPF invested in a second season of the series.
But despite the initial success, the second season, made on $225,000, sat unreleased for nearly 12 months as LaRue sought a U.S. distribution platform, this time with the goal of getting paid.
"We wondered, are we doing the right thing? Or are we just pissing off our number one investor [the IPF]," King says of the decision to hold out for the right deal. The IPF, which had bankrolled the bulk of the first two seasons, was left wondering why the second had still not been released.
Enter L.A.-based Tom Spriggs, who reps the series' Toronto-based creators/stars Brooks Gray and Morgan Waters (pictured left and right, respectively). In 2015, Spriggs began shopping Gayl to U.S. digital buyers and managed to drum up initial interest from SVODs Netflix and then-in-development Seeso, owned by NBC. Then all leads went cold.
With LaRue all but conceding that season two was the end, NBC called. And what it had to say was better than expected.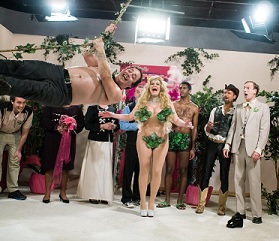 Not only did NBCUniversal want to acquire the first two seasons of Gayl for $125,000 apiece for Seeso (which launched in January 2016), it also wanted to fund a third season of the series to the tune of USD $400,000 (approximately CAD $580,000 at the time). The deal made Gayl the first Canadian series to appear on the SVOD and marked the financial break-even point.
The U.S. media co also paid the additional costs to bring in American stars with significant clout, including Mad Men's Jon Hamm, whose voice features in six episodes. The third season went to camera in January 2016 and launched in its entirety on Seeso last summer.
On the back of the stateside launch of the second and third seasons, LaRue sold all three to CBC for its digital platforms. The sale, says King, vindicated the company's strategic decision to build its core audience on JASH before taking it to bigger and more lucrative platforms. The deal, which King did not disclose, also pushed Gayl into being a profitable business entity for LaRue.
Moving to season four, while the details are still being ironed out, Ferguson and King say they have confirmed a Canadian and a U.S. distributor (though remained mum on which companies are on board) and will again have an increased budget to make the new episodes.
And as for the IPF? It came around to LaRue's decision to stall on releasing its second season in favour of finding the best deal it could. CEO Andra Sheffer confirmed Gayl has recouped more for the IPF than any other digital series.
This article originally appeared in the Spring 2017 issue of Playback.