Sundance Now SVOD comes to Canada
The indie and art-house focused streamer has launched with a Canadian collection curated by Bruce McDonald.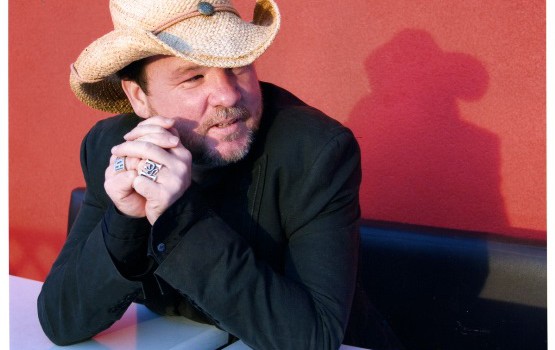 Sundance Now is the latest SVOD to enter the Canadian market. The AMC Networks-backed streaming service, which specializes in independent film, shorts, TV shows and documentaries, launched across the country today.
Curator George Schmalz told Playback Daily that the streamer is looking to build its library with art-house and indie content from strong, diverse voices and it's open to most genres – save horror (AMC Networks' horror-centric Shudder SVOD service launched in Canada last October).
"We're not trying to be broad and be everything for everyone," he noted, however. "Our audience are people who are fans of new creative voices, interesting storytelling, not only in film but also in series and documentary, and are people who are seeking out those original ways of telling a story. That's who we speak to and who we're going after."
In addition to organizing its content by sections like "Fight the System" and "Wild Youth," as well as more traditional filters like biography docs or comedy films, the streaming service has an entire section devoted to collections curated by filmmakers and personalities from around the world.  "Danny Glover Favorites," for example, features a selection of films selected by the actor and his explanations as to why each film appeals to him.
Special for its Canadian service, Sundance Now launched with a curated collection from Weirdos director Bruce McDonald (pictured), which includes Jennifer Baichwal's Manufactured Landscapes and Sacha Gervasi's Anvil, among others.
Schmalz believes these curated collections will help set Sundance Now apart from other streaming services in a crowded market.
"Bringing filmmakers' curatorial voice to our service is something that the larger filmgoing public, film fans, are interested in seeing," he said. "You get insight into why they like these films, how they resonated with them as they were growing up or when they saw them later in life. It's an interesting thing that our service can offer that other services can't."
Of course, originals are key to the success of any platform today. Sundance Now currently offers Take 5, a short-film docuseries focused on political issues, and French espionage series The Bureau, and is looking to add more, said Schmalz. It will also premiere exclusive content, such as Adam Irving's doc Off the Rails and Canadian cult classic Turbo Kid. 
To help promote the service in Canada, Sundance Now has linked up with public relations firm Clutch PR, and has a team dedicated to promoting the service on social media, including Facebook and Twitter.