Playback's Digital Roundtable – Part Two
Execs from leading media companies talk about audience engagement, defining digital success and where to find revenue.
As Canada's film and TV industries grapple with the never-ending change of the digital economy, we gathered six market vets to talk about the future. Over a satiating meal and (a few) glasses of wine, Mark Bishop, co-CEO and executive producer of marblemedia; Maria Hale, Corus Entertainment's SVP, global entertainment and acquisitions; Jocelyn Hamilton, president, Canada, eOne Television; Richard Kanee, CBC's head of digital for English services; Jamie Schouela, EVP of Canadian networks at Blue Ant Media; and Charles Falzon, dean of Ryerson University's faculty of communication & design weighed in on everything from discoverability to monetization to everyone's favourite: SVOD. For part one of the roundtable discussion, click here.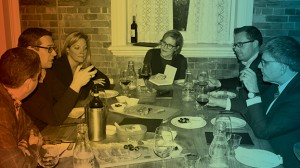 Playback: Viewers today don't differentiate between watching content on a TV or a tablet. Does that impact your development process?
Mark Bishop, co-CEO and executive producer of marblemedia: We, the industry, have to de-program our brains to stop using words like second-screen and multiplatform. The only place they exist is at the CMF Fund. Audiences look at content on all screens. It doesn't matter if they're streaming video from the YTV app, versus watching it on TV.
We've been so programmed to look at all the different silos, we get into these conversations around what's the multiplatform extension? No, we should be asking what is the story? How do you tell the story on multiple platforms? What is the engagement and what is the journey you want the audience to take on each of the different platforms? In some cases it is marketing, in other cases it is fan engagement – but how do you craft that whole journey the audience wants to go on? It is a real challenge because you have some broadcasters who get that and want to bring all those right people into the room to have those conversations really early. But you have others that want no part of that. It's trying to find that right mix.
Jamie Schouela, EVP of Canadian networks at Blue Ant Media: You do have to think about platforms as you're creating content, because there is nuance to what you do for Facebook versus what you do on YouTube, versus what you do on different platforms. But ultimately, story travels across platform.
Richard Kanee, CBC's head of digital for English services: We're asking what's the story and who is the audience. We're in the middle of that transition and it will be continuous work over a number of years.
We've seen the power of how our stories can travel on the social feed, so how do we start there as opposed to stumble backwards into it? Hello Goodbye is a really great example where we executed a social video strategy, which got millions of views on Facebook and on YouTube, and when they went to shoot season two, people were recognizing the host, not from the broadcast, but from Facebook. That even goes through to how we start thinking about success. Baroness von Sketch was a massive social success for us. We reached millions – massive awareness online. The show did not deliver massive ratings, but we know that we are operating in a digital-first environment where we can consider that a success.
PB: CBC is creating on a digital-first mandate: As the public broadcaster, tasked with reaching all audiences, how do you navigate that?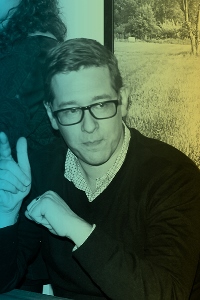 Kanee: We know millennials are fleeing linear television.They're going online and to on-demand platforms. We have a mandate to be relevant to all Canadians and we're not fulfilling our mandate unless we're speaking to those audiences on those platforms. I believe we can find audiences for our broadcast channels that will just select-out of linear programming – there's an opportunity there. But as we continue to invest in and see our audience grow on non-linear platforms, we need to think about how we start allocating resources.
Charles Falzon, dean of Ryerson University's faculty of communication & design: The millennials I know do not look at anything as linear experiences, even the linear shows.
Whether it's on one of your channels or online, that doesn't matter. What we need to keep focused on is not digital as a modality of distribution. That's getting a little bit old hat. It's really about this extended interactive experience. I'm watching a biopic on somebody and following up on the real history and discussing the real problem with this person's life and joining a club that supports his cause at the same time.
PB: On the note of engagement, Maria, what was the strategy behind Corus' partnership with Kin Canada?
Maria Hale, Corus Entertainment's SVP, global entertainment and acquisitions: Kin Canada has adult female-skewing personalities that lend themselves to lifestyle-like programming, whether it's cooking or crafting, which marries well with who we believed our core demographic is. We thought there were synergies we could monetize because we had expertise in ad sales in Canada and they had expertise in driving audience to digital.
Today we see it as a two-way street. There's opportunity to take some of the talent off of Kin Canada that's been successful in driving audiences and create linear extensions to create shows.
Then the alternative is also true. I have talent at ET Canada that do other things beside being an entertainment host and there are opportunities for them to create digital extensions for their own brands on Kin Canada that hopefully we can monetize in the greater scheme of things.
Jocelyn Hamilton, president, Canada, eOne Television: In television we're audience-driven and audience metrics-driven but the shift over the course of time has been toward fan and community accumulation.
It's a different way of creating content when engagement and buzz are your drivers, versus driving for mass audience and ratings. When you're looking for talent, you're no longer looking for – and I say this regarding an actor – someone who can act the part of this character. Now you're looking for personalities that will engage with their audience.
Falzon: What you need to keep in mind is the actual experience of being a consumer in the entertainment and media industry is changing.
The attention span, the interaction between the fans, the second-screen experience, the third-screen experience in one living room – where you have two or three people connecting with something – it's changed. What we're also dealing with is not just how to deliver the content, but the nature of the content.
Kanee: We're describing a fundamental shift between traditional conventional media and digital media, which is currency of trade. In conventional media the currency of trade was reach.
Our first stab at digital was to say "We've got to get reach." It turns out reach is a commodity. You can aggregate a bunch of sites together and you can get reach. You can get really good at playing the algorithm and you can get reach. What's scarce is engagement. Engagement is the currency. That's where the value is. You hear that in the success of YouTubers and building the fanatic base of fans. You also hear that even how Netflix describes their business: They're looking for shows where 30% of the audience loves it, not 70% of the audience watches it.
PB: Let's move to monetization. Jocelyn, eOne has said one potential area for growth is unscripted digital-first content. What's the strategy there?
Hamilton: It's faster, a little more feasible, a little more flexible. Take personality-driven content, for example. They can be talking about what they care about in an unscripted world and it doesn't take much – a camera and some audio equipment.
We're in a learning stage. There are parts of me that feel like we're really behind and we're willing to own that. At the same time, I've talked to a lot of people and it's still hard to get to the bottom of the monetization strategy so I'm okay with still experimenting.
We started WeShot with OLG [as a sponsor]. It's a really cool concept where you can integrate your own personal videos at a concert into professionally shot videos. It is sent to you afterward, so you can share it.
The sponsor was really happy with how many shares they had, and it's small in the grand scheme of things. But it's enough that people believe in it and say, "Okay, let's do a national push on this with all these various concerts that are already in play."
We don't want to lose our shirt, but at the same time we're just playing with content storytelling – what's fun, what's good – starting with unscripted. There are some scripted ideas but again, once you get into that world, you have to have a bigger strategy.
PB: Where else in digital are you making money right now?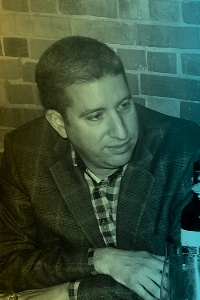 Schouela: One of the topics is revenue versus margin: They are two different things. Revenue is easy to find in digital, but keeping significant margins is a different question. As an example, the traditional MCN business is not a great business. It's a good revenue business, not a good margins business. The trick is taking those stars and doing other bigger things with them, moving them out of the YouTube environment to new long-form and short-form content, owned platforms, things that have better monetization opportunities than the traditional YouTube space.
Once you start owning the content, on a global level, there are endless ways to find revenue. You can sell it, you can use it for your own linear SVOD, other platforms that are owned and operated platforms, re-sell it to third-party media companies around the world and window and monetize it on a distribution side. You could integrate advertising. From our point of view, you've got to own it to make the best money off of it.
As an example, Love Nature is a global play for us. We had a linear channel here, it's been successful for us, but we said, "We've got to start making and own a lot more natural history content." We now create 200 hours a year of 4K awesome nature wildlife content.
Then it's a windowing strategy to figure out how best to monetize it. We sell windows to other media companies around the world and have an SVOD app in 33 countries.
Hale: Owning the IP, as Jamie was saying, is critical. If you do have a hit then you can spin it out and [sell] formats. But everyone's trying a bunch of different things. No one really has an answer.
This article originally appeared in the Spring 2017 issue of Playback.