Legion, Lucifer leave Vancouver for California
In the short term, the shift in production will cost the B.C. city approximately 400 crew jobs.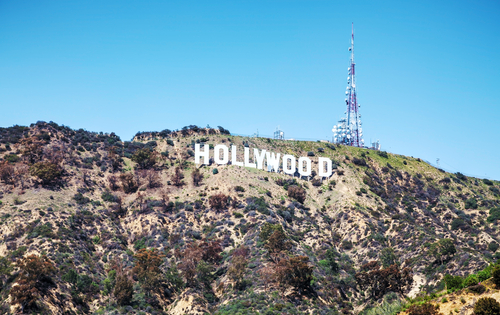 Improved state tax incentives have lured four more high-profile U.S shows back to California, including two Vancouver-shot series, Lucifer (FOX) and Legion (FX).
The news, which is part of the final funding announcement for year two of California's Film and Television Tax Credit Program 2.0, sees the state attracting a number of projects that had previously shot elsewhere in order to access more lucrative incentives.
New York also lost two series to the Golden State, with The Affair (Showtime) and The OA (Netflix) relocating to California to receive the tax credit.
In August 2014, the state of California announced the introduction of the Film and Television Tax Credit Program 2.0, which more than tripled its film and TV production incentive to $330 million from $100 million annually (USD $1.55 billion over five years). Slowing the amount of TV productions leaving the state in order to access tax incentives elsewhere is among the top priorities of the California's 2.0 incentive. Currently USD $66 million (20%) of the annual tax credit is designated for relocating TV series back to the state.
TV productions relocating to California are eligible to receive a 25% tax credit, which then drops to 20% for subsequent seasons for series filmed in the state. Lucifer will receive USD $16.8 million, while Legion is pegged to receive USD $11.0 million.
Phil Klapwyk, business representative for Vancouver-based IATSE Local 891, estimated the loss of Legion and Lucifer will cost the province of B.C. about 400 part-time jobs in the short term (approximately 200 each per series). However, IATSE Local 891 members, of which there are now around 7,500, are currently working on 28 different productions throughout the province. "[The] two shows that aren't coming back is certainly a hole that will be filled," he told Playback Daily.
Vancouver film commissioner David Shepheard echoed Klapwyk's sentiments. "We are obviously disappointed to lose these shows, but it's not a concern. We know of more shows that are queueing up to come in", he said, adding that seven recently announced U.S. TV series are heading to Vancouver to shoot pilot episodes in the coming months. Among those are four ABC pilots, The Crossing, Doomsday, The Good Doctor and The Trustee, as well as Wisdom of the Crowd (CBS), The Beast (FOX) and Reverie (NBC).