Digging into Northern Ontario's production boom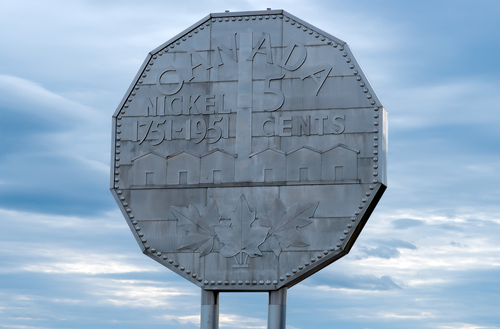 Financial incentives and a growing crew base helped drive a record 51 projects in the region last year.
Sudbury may be best known for mining and its Big Nickel monument, but the Northern Ontario city and the surrounding region have gained a reputation as an attractive filming destination in recent years.
The number of productions filmed in Northern Ontario has steadily climbed in the last three years, to a record 51 last year up from 43 in 2015 and 31 in 2014, according to Music and Film in Motion, a division of Cultural Industries Ontario North, a non-profit organization charged with promoting and increasing media arts production in the region.
A large part of that growth is due to the Northern Ontario Heritage Fund Corporation (NOHFC) which since 2004 has provided more than $122 million in funding for 186 projects in the region.
"The Northern Ontario Heritage Fund Corporation has done a great job of incentivizing growth in the industry by providing direct contributions to film and television productions. That [incentive] has caught on very quickly," Patrick O'Hearn, associate managing director of Music and Film in Motion told Playback Daily.
In 2016, NOHFC approved funding for 27 film projects and 10 TV projects for a total investment of more than $22 million. Sienna Films' Cardinal, which filmed in the region, received $2 million of that investment, for example, while New Metric Media's Letterkenny received $1 million, Minister of Municipal Affairs Bill Mauro told Playback Daily.
The OMDC also provides additional incentives to film in the region through the Ontario Film & Television Tax Credit, with any production that films outside of the GTA receiving an additional 10% credit on Ontario labour expenditures.
New Metric Media's Mark Montefiore said the region offers the perfect mix of financial benefits and locations, with Montefiore first shooting in the region on 2012′s Cas & Dylan. "The film took place on a road trip from Winnipeg to Tofino and we needed somewhere that had a lot of various different types of looks, interiors and exteriors. We shot the majority of the film in and around Sudbury. Then the financial benefits on top of it made it a no-brainer to shoot up there," he said.
Since then, his Toronto-based prodco has returned to the region to film three seasons of Letterkenny, as well as the first season of What Would Sal Do? and the upcoming mafia drama Bad Blood. 
The boom in shooting in the region has created a cyclical effect, upping the level of talent on crews, making it even more attractive to new productions. "There's just so much production happening, crews [in the area] are able to go from show to show to show and constantly learn and grow through different types of scenarios and experiences," said Montefiore.
Music and Film Music in Motion launched a crew database three years ago to ensure productions have easy access to professionals. The database has since grown to include profiles of 616 crew members, 483 of whom are permanent Northern Ontario residents.
O'Hearn added that the region is now gaining a reputation for its strong crew base which is ultimately leading to higher quality projects filming in the area. Recent examples include the Independent Spirit Award winner The Witch and Canadian Screen Award heavyweight Born to Be Blue.
"Through word of mouth, people are seeing the successes that are occurring in Northern Ontario," said Mauro. "Film, media and TV productions have come to realize that there are opportunities in Northern Ontario, good shooting locations and people who are capable of supporting [the industry]. I think the word is out and we're hoping that it continues to grow."
The first of three rounds of NOHFC funding applications for 2017 closed in March. So far, the organization has approved more than $10 million in funding for 10 film projects and two TV projects, all of which are expected to go into production this year.