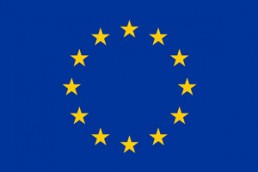 After years of discussions, Canada has officially joined the European film-funding body Eurimages—European Cinema Support Fund, Canadian Heritage confirmed on Wednesday.
In joining, Canada becomes the first non-European country to be a part of Eurimages, which contributes approximately $32 million (€22 million) to around 60 coproductions annually. Telefilm will represent Canada on the fund's Board of Management.
Established in 1989, the Strasbourg, France-based body provides financial support for copros between its member states. Ireland/Italy/France copro This Must Be the Place and France/Belgium/Luxembourg coproduction 108 Rois-Démons are among the films previously funded through Eurimages.
Canada will have the same access as the other Eurimage members and make an annual contribution of $1.5 million to the fund for a term of five years. Each country's contribution to the fund is calculated based on a number of factors including GDP and its number of theatrical coproduction releases.
For Canadian filmmakers, the move creates a new avenue for international funding and relationship-building with Eurimage's 37 other member countries, including France, Germany, Israel, Iceland, Sweden, Turkey and Hungary. Ireland is the only other English-speaking member country, as the U.K. is not a member.
"In addition to deepening Canada's relationship with its European partners, this membership will further position our country as a coproduction partner of choice and give Canada a competitive advantage on the world audiovisual stage," said Mélanie Joly, Minister of Canadian Heritage, in a statement.
Eurimages has a booth at many of Europe's largest festivals, including at the Cannes, Berlin and Venice film markets. It also gives awards in the framework of the coproduction markets of several other festivals, including Rotterdam, Berlin and Copenhagen. In addition, it holds the Eurimages Lab Project, a four-times-a-year program held in conjunction with Karlovy Vary International Film festival, the Norwegian International Film Festival Haugesund, the Thessaloniki International Film Festival and the European Film Festival des Arcs. The initiative, which awards €50,000 to its winners, is given to innovative projects exploring new forms of expression.
"Canada's accession marks a new step for Eurimages and will serve to deepen the ties which already exist between the European and Canadian film industries. It will bring new opportunities for producers on both sides of the Atlantic," said Eurimages president Catherine Trautmann.
Speaking at a coproductions panel during TIFF 2016, James Hickey, the Irish Film Board's chief executive, said Canada's participation in the fund is a potentially fruitful opportunity for Canada/Ireland coproductions, with recent examples including Room (Canada/Ireland), Brooklyn (Canada/Ireland/U.K.) and Maudie (Canada/Ireland).
Canadian production companies looking to submit projects for consideration must do so ahead of three deadlines, set for April 20, Aug. 24 and Oct. 24 of 2017.
Eurimages funding is distributed in the form of a loan, which is then repaid based on the amount of revenue generated by the film. The fund does not put deadlines on when the loan must be repaid, and no premium is placed on the loan.
Before Canada became an official member, it was possible for Canadian companies to participate in copros funded partly through Eurimages, however the Canadian producer involved in the project could not access any of the Eurimages funds. In addition, the financial contribution of a non-European producer was not allowed to exceed 30% of the project's total under the current system.
One such production is the Netherlands/Italy/Canada copro Tulips, Love, Honour and a Bicycle, coproduced by Don Carmody Television (DCTV). The project received Eurimages funding support, however, due to the fact the project was financed prior to Canada joining the fund, no Eurimage coin was received on the Canadian side. Shot in Canada and Italy during 2016 and 2017, the film about a Canadian girl who travels to her family's home town in Puglia, Southern Italy to spread her late mother's ashes, is targeted for a fall premiere, David Cormican told Playback Daily. DCTV coproduced the feature with Netherlands prodco A FATT and Italian prodcos Stemo Production and Draka Production.