Production underway on season two of Van Helsing
Rookie Blue alum Missy Peregrym joins the cast of the drama, which airs on Netflix and Super Ecran in Canada.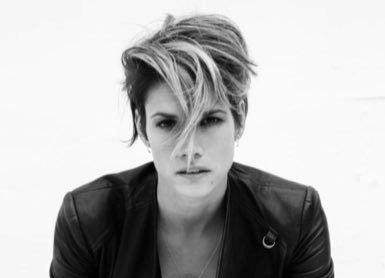 Cameras are rolling in Vancouver on the second season of Nomadic Pictures' Van Helsing.
The 13-episode, hour-long drama airs on Syfy in the U.S. and Super Ecran in Quebec. Netflix has rights to the series in English Canada. Season two is slated to premiere on all broadcasters this fall.
Van Helsing was originally picked up by Super Channel, but after its parent company, Allarco Entertainment, filed for creditor protection last May, Super Channel announced it would not move forward with its pre-license of the show.
The action series follows Vanessa Van Helsing (Kelly Overton) who is tasked with leading mankind in a world run by vampires. Overton will be joined on screen this season by Rookie Blue alum Missy Peregrym (pictured), who will play Scarlett Harker, a woman who could turn the tide against the vampires. 

Nomadic's Chad Oakes and Mike Frislev executive produce alongside showrunner/writer Neil LabBute, Evan Tyler (Industry Works), Dave Brown and Zadoc Angell (Echo Lake Entertainment) and Daniel March (Dynamic Television).
L.A.-based Dynamic Television handles worldwide distribution for the series, excluding first run U.S. television and Canada.