Blue Ant adds 160 hours to slate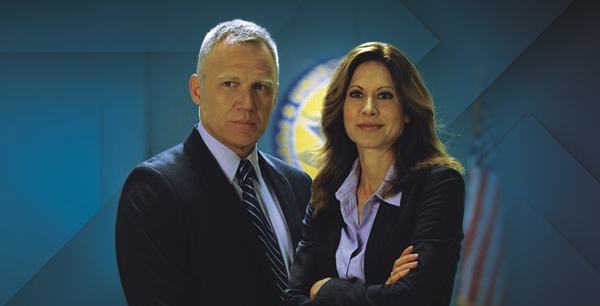 The distributor has added its first scripted program to its catalogue, along with a bevy of natural history and factual programming.
Blue Ant International, the distribution division of Toronto-based Blue Ant Media, has added 160 hours to its slate ahead of MIPTV in April, including the upcoming CBC doc Canada: The Story of Us as well as scripted series The Inspectors. 
The Inspectors (pictured, 44 x 30 minutes), produced by Burbank, CA-based Litton Entertainment, marks the media company's move into scripted programming. Solange Attwood, SVP, Blue Ant International told Playback Daily that the distributor was looking to broaden its slate and that the program presented an intriguing opportunity for the distributor. 

"The Inspectors is a well-produced, high-quality, family-friendly procedural drama and that ticks a lot of boxes for our international clients. It's also a long-running series. There are 44 episodes of it out of the gate, so there's quite a lot of flexibility in terms of selling that type of genre and series," she said.
Going forward, Attwood said Blue Ant, which is well-known for its 4K natural history offering, will be looking to add more genres to its programming slate.
"We're looking at premium, high-quality content, and if that happens to be in scripted, we're just as interested in that as we are across any genre. At the end of the day, if there's a great story being told, we'd like to be involved as either a coproducer, distributor or beyond," she said.
Blue Ant will also present a raft of natural history projects at MIPTV, including its first HDR documentary, the one-hour Blue Ant Media-produced Alaskan Summer, as well as several projects from its partnership with Plimsoll Productions, Camp Zambia. These projects, all produced in 4K, include Growing Up Wild (3 x 60 minutes), Wild Survival (3 x 60 minutes), Untamed Valley (3 x 60 minutes), Africa's Hunters II (6 x 60 minutes) and Guardians Of The Wild II (4 x 60 minutes).
Building off the company's output deal with Montreal-based CMJ Productions, Blue Ant has added factual series Guilty Rich (6 x 60 minutes), which was recently commissioned by Discover ID, and A Know It All Guide To… (12 x 30 minutes), a co-production between Blue Ant Media, CMJ Productions and FYI. Blue Ant also renewed its distribution deal with Our House Media and will take its Home Chef to Pro Chef (14 x 30 minutes) and Paranormal Survivor III (10 x 60 minutes), as well as 360 digital-video series Paranormal Survivor: Evil Surrounds You to MIPTV in Cannes. 

Other series heading to France include Cream Productions' Evil Nature (12 x 60 minutes), Bristow Global Media and Nutopia's Canada: The Story of Us (10 x 60 minutes), Farmhouse Productions' Brojects in the House II (13 x 30 minutes), Off the Fence's Africa's Claws & Jaws (4 x 60 minutes), Taglitch Media's Rewilding Europe (3 x 60 minutes), White Pine Pictures' Arctic Secrets (3 x 60 minutes), Blink Films' Arabian Inferno (5 x 60 minutes).