Bardel partners with Rovio to animate Angry Birds TV series
The 30-part series of short episodes comes on the heels of last year's Angry Birds movie, which grossed approximately USD $350 million worldwide.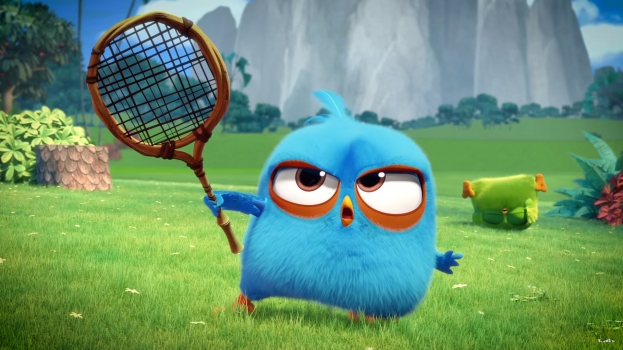 Animated TV series Angry Birds Blues, produced by franchise creator Rovio Entertainment and Vancouver-based animation house Bardel Entertainment, has launched on Rovio's kid-focused Toons TV service.
The series, which bowed March 10, consists of 30 episodes running from between two and three minutes each. Angry Birds Blues follows the escapades of mischievous bluebird triplets who get themselves into trouble on Bird Island.
The new episodes come on the heels of last year's The Angry Birds Movie, which took approximately USD $350 million at the global box office.
In October 2015 Bardel, led by president Barry Ward and CEO Delna Bhesania, was acquired by Italy-headquartered producer and distributor Rainbow. The service production specialist employs 600 staff across two locations in Vancouver and one in Kelowna, B.C.
Among the TV projects currently on Bardel's slate are Puss in Boots (Dreamworks Animation), King Julien (Dreamworks), VeggieTales (NBC) and Dinotrux (Netflix).