Programming profile: CraveTV
Playback catches up with Mike Cosentino and Tracey Pearce at Bell Media to find out how the largest Canadian-owned SVOD is differentiating itself from the pack.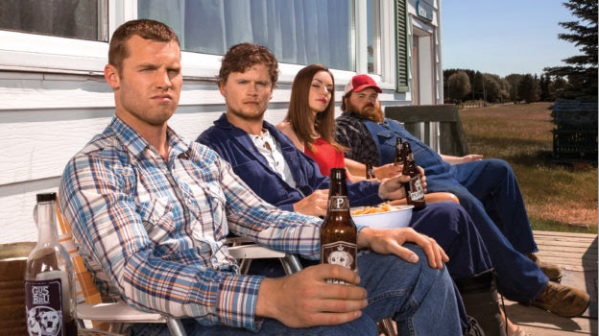 When shomi, the Rogers and Shaw joint venture, shuttered in November 2016, Bell Media's CraveTV became the largest Canadian-owned SVOD in town. But with Netflix entrenched and Amazon Prime Video now available, Crave has to differentiate itself in a still crowded market.
The streamer now has more than 12,000 assets in its catalogue, including Seinfeld and the recently announced 007 James Bond collection. Bell has invested heavily in content through partnerships with HBO, Showtime, Comedy Central and others, in an effort to attract subscribers, which skews younger than its BDU audience, says Tracey Pearce, president, distribution and pay.
Bell's third quarter 2016 results reported that Crave had surpassed one million users, though the media co would not reveal how many of those were paid. And in its most recent filings, it said the SVOD, alongside The Movie Network and TV Everywhere Go products, is driving revenue growth.
"Our plans are to ensure that Crave is a profitable, contributing component of the Bell Media mix. We're completely confident that's going to happen," Pearce says.
In an effort to figure out just what the Canadian SVOD is looking for, Playback spoke with Pearce and Mike Cosentino, newly appointed SVP, content and programming, about the streamer's programming strategies.
How does CraveTV set itself apart from other SVODs on the market?
Pearce: We're focused on a couple of things: A distinctive Canadian voice, power of originals, a deep binge-worthy offering and always [offering] something new.
Cosentino: I felt strongly that Crave needed to be the home of big U.S. Hollywood franchises and that we should launch with at least one Crave exclusive. We launched with Manhattan, Lionsgate's nuclear-era race for the atomic weapon series [Skydance Media, Tribune Studios], and with Deadbeat [about a medium-for-hire, produced by Lionsgate in association with Plan B Entertainment and Dakota Pictures]. The next mission was to isolate and greenlight a true Crave original from the Canadian production industry.
We see our original Canadian productions as a key advantage that distinguishes our product and drives business. When we discovered Letterkenny, I knew it was the first Crave original.
Letterkenny has just flat out exceeded our expectations. It's really given us confidence that CraveTV could have its own distinguishable, distinctive, Canadian series. That was what drove us to announce [our next original], Russell Peters is The Indian Detective.
Will you commission more CraveTV originals?
Cosentino: The answer is a hard yes. We recently announced that CraveTV will be the home of What Would Sal Do? from New Metric Media, the executive producers of Letterkenny.
We are definitely taking a sniper approach and hand-picking projects that we think our subscribers are looking for. These are provocative, original [series] and something in their DNA speaks to a Canadian. They're expertly told with great characters and are highly binge-able.
Letterkenny is a great example of a series with a distinctly Canadian voice [and one that] lends itself to binge-watching – and re-watching – in part because it's serialized, but mostly because the dialogue is so smart and catchy that viewers can't get enough.
Are you open to pitches?
Cosentino: Our independent productions team is always on the lookout for original ideas. With Crave, we are also looking for ideas that work on a variety of platforms, including mobile.
How does linear play into CraveTV's programming strategy?
Cosentino: Every Canadian piece of IP that we create – whether it be scripted comedy, scripted drama, documentary – has a home on Crave at some point through a windowing exercise. Frontier which was commissioned for Discovery will [be] on Crave. The Beaverton, which was commissioned for the Comedy Network, will launch on Crave. For CTV scripted series like Cardinal, [we want them] to be available and discoverable by everybody. So not only does Cardinal air on CTV, but for added value for Crave subscribers, we make it available one day ahead of CTV on Crave. Individual episodes, week over week.
Who are you looking to attract to CraveTV?
Pearce: Given that Crave is available on a direct-to-consumer basis we have the opportunity to speak to a demo that is sometimes challenging to reach in a linear environment: Younger viewers. So we are particularly cognizant of ensuring that we have programming that resonates with that harder-to-reach demo. That's not to say that we're trying to skew Crave to millennials, it is a big tent. We want to have something for everyone on Crave.
This article originally appeared in the Spring 2017 issue of Playback.