Ballerina breaks $1.5 million at domestic box office
The animated feature accomplished the feat during its first thirteen days in theatres across Canada.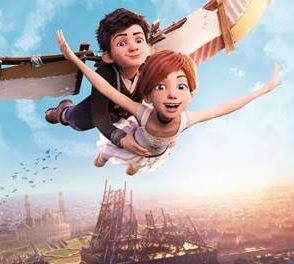 Animated feature Ballerina has racked up more than $1.5 million at the Canadian box office during its first thirteen days in theatres.
The Canada/France copro, from Montreal prodcos Caramel Films and Main Journey and Paris, France-based Quad Productions, took $1.12 million at the Quebec box office and a further $535,454 outside of the province.
The English version of the 3D comedy musical is voiced by Elle Fanning, Dane DeHaan, Maddie Ziegler and Carly Rae Jepsen, while the French version is voiced by Camille Cottin, Malik Bentalha, Kaycie Chase, Magali Barney and Frederic Souterelle.
In Canada, Ballerina is distributed by Seville. The film is set for release in the U.S. next month under the title Leap.
The screenplay for Ballerina was penned by Eric Summer, Carol Noble and Laurent Zeitoun. The film tells the story of a dance-obsessed young orphan who dreams of becoming a ballerina at the Paris Opera. The film is co-directed by Summer and Éric Warin.
André Rouleau and Valerie Auteuil produced the film for Caramel Films alongside Paris, France-based producers Yann Zenou and Laurent Zeitoun and Quad Productions' Nicolas Duval Adassovsky.