In brief: Shipton joins Shaw Rocket Fund; CBC preps The Story of Us
The former Shaw Media exec has been named chair of the board of directors at the fund, plus CBC and Cottage Life set air dates for new programming.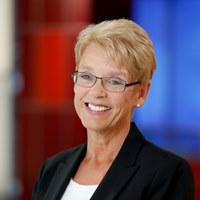 Christine Shipton to lead Shaw Rocket Fund
Long-time Canadian media executive Christina Shipton has been named the Shaw Rocket Fund's chair of the board of directors. The former SVP of content for Shaw Media will replace the outgoing Annabel Slaight, who has led the fund for nearly two decades. Shipton departed Shaw Media in April 2016 following Corus Entertainment's acquisition of Shaw Media. In the new role, Shipton will work closely with president and CEO Agnes Augustin and the Shaw Rocket Fund board to help Canadian producers working within the children's content space.
CBC preps Canada: The Story of Us
CBC has set March 26 as the premiere date for its 10-part docuseries Canada: The Story of Us, produced by Bristow Global Media. The hour-long series, which explores crucial moments in Canadian history, will debut with a two-hour premiere episode on Sunday at 8:00 p.m. The series will then move to its regular timeslot of 9 p.m. on Sundays, starting April 2. The Story of Us is based on an international format created by London, U.K.-based production company Nutopia and is executive produced by Julie Bristow, Marlo Miazga and Janice Tufford, alongside Jane Root, Ben Goold and Phil Craig for Nutopia. The series looks at influential Indigenous peoples, women, immigrants, pioneers, rule-breakers, scientists and entrepreneurs and features commentary from more than 80 Canadians including Peter Mansbridge, Tatiana Maslany, Rick Mercer, Candy Palmater, Christopher Plummer, Lilly Singh, Georges St-Pierre and Clement Virgo.
Cottage Life readies more Brojects
Cottage Life original series Brojects: In The House is returning for its second season on March 14 at 10 p.m. The new season sees brothers Kevin and Andrew Buckles as they take on new renovation challenges, including an indoor treehouse for the kids. The season-two launch will coincide with an eight-week free preview period on Blue Ant-owned channel. Other shows premiering during that time are two Australian series Dream Gardens and Unreal Estate and U.K. series The Supervet. In addition, Cottage Life is also rolling out three new webisodes that give viewers DIY ideas for slightly more out-of-the-box creations, including a hubcap shuffleboard game.