Tina Keeper named ACTRA's Woman of the Year
The North of 60 star and president of Kistikan Pictures is being recognized for her artistic achievements and advocacy work.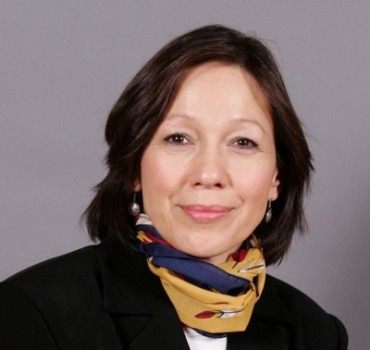 Tina Keeper has been named ACTRA National's Woman of the Year.
The annual award recognizes an ACTRA member for her artistic achievements and advocacy work.
Over the course of her decades-long acting career, Keeper has appeared in such serise as Mohawk Girls and Heartland and is well known for her role as RCMP officer Michelle Kenidi on CBC's long-running North of 60.
She is president of Kistikan Pictures, the Winnipeg-based prodco behind Road of Iniquity and APTN drama Cashing In. Her upcoming feature Through Black Spruce, produced with Serendipity Point Films, is set to begin production in July.
Keeper is a member of Norway House Cree Nation and works to provide public education initiatives to build bridges between Indigenous and non-Indigenous people in Manitoba. From 2006 to 2008, Keeper served as the Liberal Member of Parliament for Manitoba's Churchill riding and later served as the Official Opposition's Critic for Public Health and Canadian Heritage.
She's a past-recipient of the National Aboriginal Achievement Award (now the Indspire Awards), and has won three American Indian Film Festival awards for her acting and producing credits.
Past recipients of the Woman of the Year honour include Catherine Joell MacKinnon, Amanda Tapping, Shirley Douglas and others.