Montreal to tout VFX, animation industries in L.A.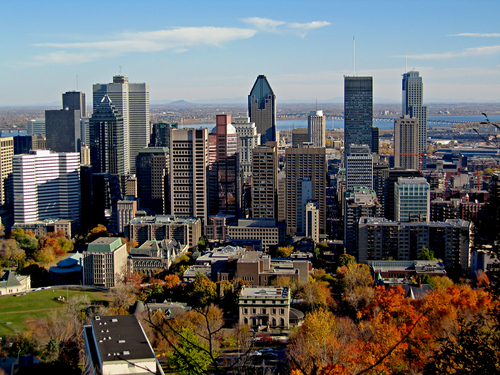 The City's delegation, which includes representatives from the Quebec Film and Television Council, will meet with several Hollywood studios.
The City of Montreal has sent a delegation to Los Angeles to promote the city as a "one-stop production hub" in North America.
The three-day mission, which concludes Mar. 9, is being led by Manon Gauthier, the city's executive committee member responsible for culture, heritage, design, Space for Life and the status of women. Ganon will be accompanied by representatives from the Québec Film and Television Council (QFTC), as well Montreal film industry members.
The delegation, which will visit Universal, Fox, Sony Pictures, Warner Bros. and other Hollywood studios, will showcase the city's special effects and animation industries, with presentations by Digital District, Rodeo FX,  Hybride and more Quebec-based companies.
"With more than 40 special effects and animation studios and a pool of 3,000 specialists, Montréal has earned a well-deserved international reputation in this field. Our goal is to draw on this expertise to promote Montréal-based talent and attract more film shoots to our city," Ms. Gauthier said in a release announcing the mission. She added that Sylvain Bellemarre's recent Oscar win for achievement in sound editing, for his work in the Montreal-shot Arrival, demonstrates the post-production capabilities that the city has to offer. 

In an interview with Playback Daily last year, City of Montreal associate director of cinema, festivals and events, Daniel Bissonnette, said foreign productions spent roughly $300 million in Montreal in 2016. Unlike Toronto and Vancouver, Bissonnette said Montreal isn't facing capacity issues and must actively promote the city to foreign producers. Bissonnette also indicated that the city was working to foster the development of animation production in Montreal.