Re-examining the reboot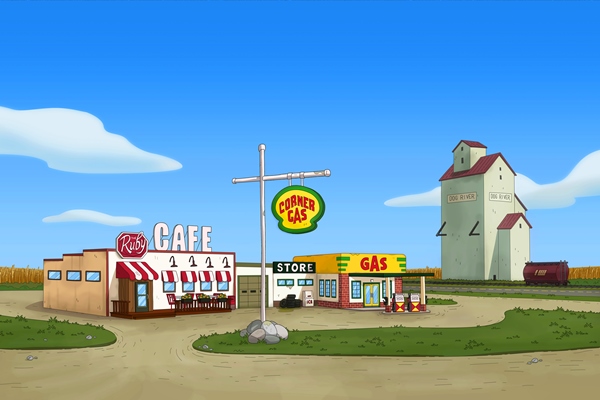 Humankind is being willingly overrun by a reboot pandemic. But why do we love a good remake and is it smart for business?
Once upon a time, a "reboot" was simply the act of restarting of a computer system. Today, it's the strategy of exploiting older IP to attract eyeballs in an age of seemingly unlimited content. And let's not be coy, it works.
How, though, do reboots draw us in like they do? And is it really something that's more marketable in 2017 than in the past?
"Absolutely," says anthropologist Johanna Faigelman, founding partner and CEO at Toronto-based marketing insights firm Human Branding. "There is a really big nostalgia movement going on right now, more so than 10 or 20 years ago. Times today seem frenetic, over the top, unstable, uncertain – there's an unconscious desire to connect with things that take you out of that space."
In a vast digital environment where audiences are permanently inundated with content-related stimuli, being discovered is at least half the battle. Perhaps more, depending whom you ask. By reintroducing IP that people have an existing emotional connection with, producers and broadcasters don't have to expend as much effort in convincing people why they should watch.
In the U.S., Netflix has become something of a master of the reboot, spending big on bringing back Fuller House, Gilmore Girls, Magic School Bus and a Bill Nye show, while Fox reintroduced The X-Files and adapted Lethal Weapon for TV, to name just a few. In Canada, a remake of The Odyssey, which aired on CBC in the early '90s, is in development. Even the '90s CGI series ReBoot is being rebooted.
Next up is an animated reimagining of Corner Gas (Prairie Pantoons, Moving Mountoons), one of the nation's most beloved and top-rated scripted series. During its original 107-episode run (2004-2009), the comedy drew an average audience of 1.4 million viewers on CTV and The Comedy Network.
The movie version, released in 2014, was an emphatic confirmation that an audience for the Dog River-set comedy still exists. In theatres, the film took $694,212 in eight days, while across multiple airings on CTV, CTV 2, The Comedy Network and The Movie Network, the film drew a combined average audience of 3.3 million viewers. Its success, says Mike Cosentino, SVP, CTV and specialty, gave Bell Media the confidence to order up a new series when Brent Butt, creator and star of the original, pitched the animated concept.
In terms of storylines and international appeal, the animated angle makes a lot of sense, adds Cosentino, with opportunities to leverage Corner Gas' former overseas popularity for international audiences.
Even when a given property is reimagined in the present day, the nostalgic effect is undiminished because a show can leverage characters, values and settings that harken back to a time that was more tangible in the audience's mind, says Faigelman.
What's more, in a world where we are permanently confronted with boundless content options, our eyes are drawn more quickly to things we recognize.
And will our collective reboot threshold reach a saturation point any time soon? Maybe, says Faigelman, but we aren't anywhere close to it yet. "With the way the world is right now, I think the need is there as much as ever."
This article originally appeared in the Spring 2017 issue of Playback.