In Brief: CRTC seeks reg change input; JFL to receive Icon Award
The Commission has proposed broadcast distribution and TV broadcasting regulation changes, the Canadian Academy calls on a special guest to honour the comedy brand, plus more.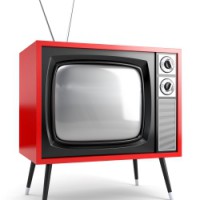 CRTC seeks comment on Broadcasting Distribution and TV Broadcasting regulation changes
The CRTC has issued a call for comments on proposed changes to the Broadcasting Distribution Regulations and the TV Broadcasting Regulations. Specifically, the changes seek to provide BDUs with greater flexibility in their local expression contributions and for direct-to-home BDUs to claim an allowable contribution for locally relevant news programming; provide financial support to over-the-air TV stations; eliminate the daily Cancon requirement for OTA stations and streamline logging requirements for OTA stations. The deadline for submissions is April 3.
Canadian Academy to honour JFL with Icon Award
The Academy of Canadian Cinema and Television will honour Just for Laughs with its Icon Award. In addition to the Just For Laughs Montreal Comedy Festival, JFL has produced more than 1,000 hours of TV standup, scripted and variety programming, as well as its Gags franchise. JFL specials and series have aired in more than 130 countries. JFL founder Gilbert Rozon and COO Bruce Hills will be presented with the Icon Award by comedy giant Dave Chappelle on  March 12 at the Canadian Screen Awards.
The Witch, Juste la fin du Monde win international awards
The Witch, coproduced by Toronto's Scythia Films and New York-based Parts and Labor, picked up the best first feature award at the Independent Spirit Awards in Santa Monica on Feb. 25. Scythia's Daniel Bekerman produced the film, alongside Lars Knudsen, Jodi Redmond, Rodrigo Teixeira and Jay Van Hoy. The film's writer and director, Robert Eggers, also took home the best first screenplay award, beating out Canadian Stella Meghie, who was nominated for Jean of the Joneses. Meanwhile,  Xavier Dolan won best director for Juste la fin du Monde at France's Cesar Awards on Feb. 24. The film also won best editing and best actor for Gaspard Ulliel. The Canada majority copro with France was produced by Dolan and Nancy Grant of Sons of Manual, Nathanaël Karmitz of Paris-based MK2 and Sylvain Corbeil.