Maudie, Two Lovers and a Bear, ARQ up for WGC awards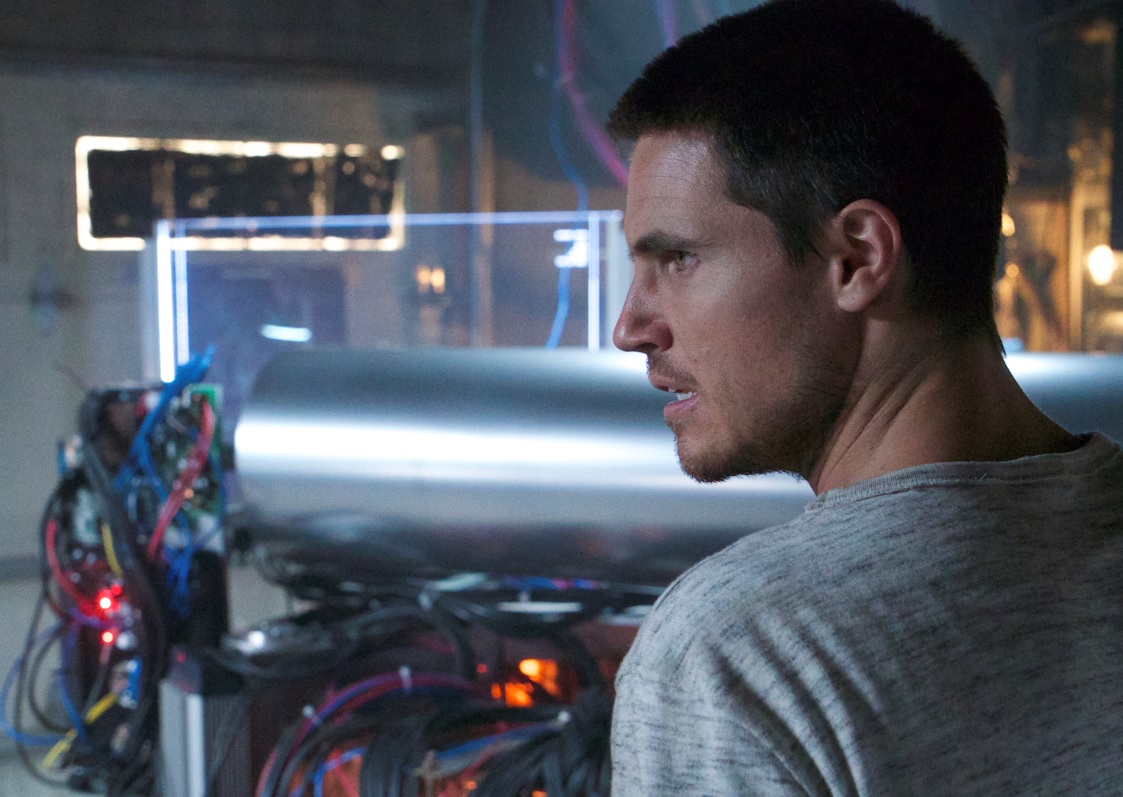 On the TV side, the scribes behind Degrassi, Letterkenny, Kim's Convenience and Odd Squad were among those nominated for Writers Guild awards.
The scribes behind Maudie (Sherry White), Two Lovers and a Bear (Kim Nguyen) and ARQ (Tony Elliott) will vie for the best writing in a feature film category at the upcoming WGC Screenwriting awards, the Writer's Guild of Canada announced on Tuesday.
In all, nominees will compete across eight film and TV categories, including the inaugural outing for the Best Script from a Rookie Series section.
CBC series Kim's Convenience received two out of three nominations in the best TV comedy category, with episodes  "Janet's Photos," written by Ins Choi and Kevin White and "Ddong Chim," written by Garry Campbell, nominated alongside Letterkenny episode "Super Soft Birthday," written by Jared Keeso and Jacob Tierney.
Departing series dominated the best drama category, with 19-2 season three episode "Fall," penned by Nikolijne Troubetzkoy, nominated along with This Life episode "Destruction as Creation," written by Celeste Parr. Also nominated was X Company episodes "August 19th," written by showrunners Stephanie Morgenstern and Mark Ellis.
The new category, Best Script from a Rookie Series, saw nominations for Letterkenny, Private Eyes, Second Jen and Wynonna Earp. Letterkenny writers Jared Keeso and Jacob Tierney are in the running for the episode "Ain't No Reason to Get Excited," while Private Eyes' "Family Jewels" (Shelley Eriksen), Second Jen's "Couch Surfing" (Amanda Joy and Samantha Wan) and Wynonna Earp's "Bury Me With My Guns On" (Alexandra Zarowny) also received nominations.
In the documentary category, Not Criminally Responsible: Wedding Secrets (John Kastner) and Quebec My Country Mon Pays (John Walker) were nominated.
On the MOW/miniseries front, Adam Barken-penned TV movie Bruno & Boots: Go Jump in the Pool was among three nominations, which also included Unclaimed, written by Dennis Foon and Odd Squad: The Movie, which Mark De Angelis, Tim McKeon and Adam Peltzman wrote.

Elsewhere, Degrassi: Next Class swept the Tweens and Teens category, picking up all four nominations. Episodes "#CheckYourPrivilege" (written by Cole Bastedo), "#TeamFollowBack" (Ian MacIntyre), "#TurntUp" (Courtney Jane Walker) and "#YesMeansYes" (Alejandro Alcoba) will vie for the prize.
In the children's category, Odd Squad received two nominations for the episodes "Failure to Lunch" (Mark De Angelis) and "Drop Gadget Repeat" (Tim McKeon), while Numb Chucks ep "The Chucks Get Stuck in a Hole" (Josh Gal) received the other nomination.
The 21st annual WGC Screenwriting Awards take place Monday, April 24 at the TELUS Centre for Performance and Learning's Koerner Hall. Laurie Elliott and Terry McGurrin will host the ceremony.