Erika Beatty on Nova Scotia's rebounding industry
The executive director of Screen Nova Scotia discusses the province's incentive fund and building the local industry.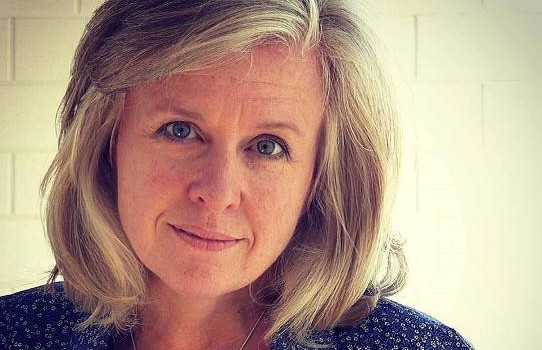 Playback has been catching up with film commissioners across the country to talk about their successes and goals for the year. We chatted with Montreal commissioner Daniel Bissonnette, Calgary's Luke Azevedo, Toronto's Zaib Shaikh, the Northwest Territories' Camilla MacEachern and Vancouver's David Shepheard. Next, we chat with Screen Nova Scotia executive director Erika Beatty. In 2015, the province scrapped its 100% refundable tax credit in favour of the Nova Scotia Film and Television Production Incentive Fund. The new fund, which provides between 25% to 32% of eligible costs (such as labour, goods and services), was capped at $10 million. Last year, however, the government increased the money available to be distributed through the fund to $11.5 million for fiscal 2016/2017. Here, Beatty talks about how the new fund is working and what her goals are for the industry.
Can you give us an update on how the new incentive fund is working? 
Last year there was a forecast in June or July where we realized the volume of production was very encouraging for 2016 [and that] we would need at least a 15% bump in allocation. That [fund increase] was approved unanimously.
We're very happy about that. And the way that we've heard the fund referred to by Nova Scotia Business Inc. (NSBI), which manages it, is that it responds to the needs of the industry. As long as our forecast and our connections with our members are kept up to date and as long as we're able to feed that information to the government in enough time, they'll do their best to make sure they'll stay ahead of the demand and make the resource available so that we keep jobs at the optimum level for Nova Scotia.
What was the production volume in the province in 2016? 
We don't have hard numbers of our own for 2016, but anecdotally we've heard that production volume is significantly higher than 2015. It's not yet back to the level of 2014, which is understandable. Early indicators now for 2017 is that it's going to be a very strong year.
I think there's confidence in the incentive program – producers who were waiting to see how details would be worked out last year now have had a chance to apply and work with the program.
Of course, obviously, the production volume here is also being driven by our currency, which is affecting everywhere across the country, and also the fact that the other jurisdictions in Canada are so busy as well. We're benefitting from the currency, from the overflow from other provinces, but also because now that our new incentive program has been tested and seems to be working, there's much more confidence in the future stability of our jurisdiction as well.
What's the mix of foreign and domestic production in the province?
We saw everything from Spike TV's The Mist miniseries, to CBC's TV series Pure, and the previous year's The Book of Negroes, of course. There's also the continuing comedy series Mr. D and 22 Minutes.
I'm very interested in coproductions. In Berlin, I met with our counterparts from other film commissions to learn about their incentives and development slates. I am also curious about how Canada's access to Eurimages might create opportunities for Nova Scotia producers.
What were some of your big successes of 2016? 
We're very proud of Weirdos and Werewolf. Those are two feature-length films shot in Nova Scotia, by Nova Scotia talent. Both those projects have picked up international sales agents. That's what we're focusing on for the future is not just the strength of our coproductions or service productions, but also the support for Nova Scotian filmmakers.
What we saw in the last report from the former Film & Creative Industries Nova Scotia in 2014, is that the industry had grown from about 50/50 outside producers and local producers in 2010 to 80% of the industry was being driven by Nova Scotians by 2014. We don't have more recent stats than that.
We also just had some really good news. The province released its cultural action plan for the next few years. [The government committed to] work with Screen Nova Scotia and industry organizations to strengthen the film and TV industry with a focus on developing Nova Scotian filmmakers, writers, and producers of local content and to encourage diversity and gender parity.
Part of the cultural action plan is to form a new development fund to support Nova Scotian filmmakers.
What are some of the challenges you're facing in Nova Scotia? 
One of the areas that we've identified is obviously facilities. There's work that's going into a feasibility study for what kind of infrastructure is needed [to support the industry]. We've identified that [infrastructure is an issue] and we're working on that – and the study will be completed in the coming weeks.
Based on the mix of production that we see here, between TV and film, our production crews have been really good at bringing on multipurpose spaces and making them perform really well. So the malls and the curling rinks, that kind of space. We've been really good at that but our next step is this feasibility [study] to see how it could help if we were to have a purpose-built sound stage or studio. It's early days right now.
What are your goals for 2017? 
We have been working toward consistent advocacy, good solid information for our government partners, and advising the different agencies on what programs are needed to support this industry in a stable way that will allow us to move confidently to embrace some of the opportunities of the future.
For the industry itself, I think we're all very optimistic about the potential, not only in the development fund itself, but also the relationship with government.
It seems the relationship with government has improved since 2015. 
It wasn't so much that the relationship was a challenge, it was that the information wasn't clear. I think that's the big thing that we changed. Last year PwC did an economic impact analysis for us in early April. What we saw surprised even us: $180 million impact on GDP, seven-to-one return on provincial investment, more than 1,600 people in the industry working on full-time equivalency. It's a vibrant young industry that is developing local content and selling Nova Scotian stories around the world. That's definitely part of what the province wants to do and I think one of the changes that we've seen is we now hear that we are part of the success story of the province.
Want to hear more about what's happening in cities around Canada? Check out our entire film commissioner series.