CBC boards NSI's New Indigenous Voices program
Continuing its investment in underrepresented Canadian creators, the national broadcaster will serve as the course's lead sponsor on a three-year commitment.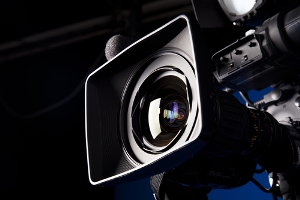 Continuing its investment in underrepresented segments of the Canadian film and TV sector, CBC has signed on as the title sponsor of the National Screen Institute's New Voices program on a three-year commitment.
The full-time course, now called the CBC New Indigenous Voices program, takes place over fourteen weeks and aims to expose young indigenous creators (aged 18 to 35) to employment opportunities in film, TV and digital media. The program takes place once every year.
Over the course of the program, participants will produce three short films, as well as interning with a broadcaster or indie production company to gain more hands-on experience of the industry.
The course is led by program manager Ursula Lawson with Indigenous programs and administrative assistant Kaya Wheeler and NSI Indigenous training programs advisor Lisa Meeches.
Last week, CBC announced the three inaugural recipients of its Breaking Barriers Film Fund, which provides production funding to feature-length projects helmed by underrepresented Canadian creators. With the fund, CBC has pledged at least $7.5 million over the next three years.
Earlier this month, CBC laid out plans to allocate more than $92 million annually toward Cancon investment over the next four years.