Quebecor distributes $946K to four projects
CarpeDiem Film & TV's follow up to its box-office hit La guerre des Tuques 3D is among the projects to receive funding.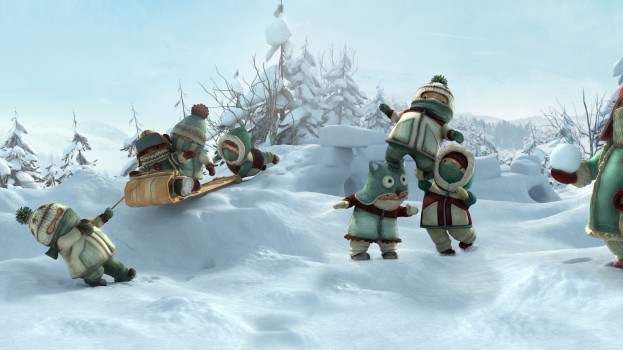 The Quebecor Fund has distributed $946,000 to four film projects through its Event and Film Production Assistance Program (EFPAP), including money to the sequel to CarpeDiem Film & TV's box-office hit La guerre des Tuques 3D (Snowtime!).
The fund provides financial support for the production and distribution of French-language feature-length projects.
CarpeDiem's follow-up film is called La Course des tuques and centres on a sled race between the characters of the original movie, which took more than $3.3 million at the domestic box office. In Canada, Les Films Séville is attached to distribute the film, while Les Éditions CarpeDiem Film & TV will distribute the film internationally.
Caramel Films also received a share of the funding for its feature project La Bolduc. Les Films Christal is attached to distribute the film, which tells the story of the life of French-Canadian musician Mary Travers Bolduc. The film is written by Frédéric Ouellet, with François Bouvier tapped to direct and Debbie Lynch-White set to play the lead.
Filmmaker Ricardo Trogi's project 1991 also received production and distribution coin. The film is the third in a trilogy of autobiographical films, which also includes 1981 and 1987. The story picks up with Ricardo, aged 21, as he sets off to Italy to follow his life partner. Les Films Séville is attached to distribute.
Meanwhile Les Productions Orange Films' Innocent also received funding through the EFPAP. Directed by Marc-André Lavoie, the detective drama examines how the mild-mannered Francis ends up behind bars. Orange Médias will handle distribution, which is set to star Emmanuel Bilodeau.
Quebecor's EFPAP Fund has distributed more than $10 million across 67 projects since its inception in September 2010.