Deals: Raven Banner, MK2, UFE, pUNK Films
Raven Banner sells Jason William Lee's The Evil In Us to seven territories, including the U.S., MK2 l Mile End acquires Oscar-nominee Tanna, plus more.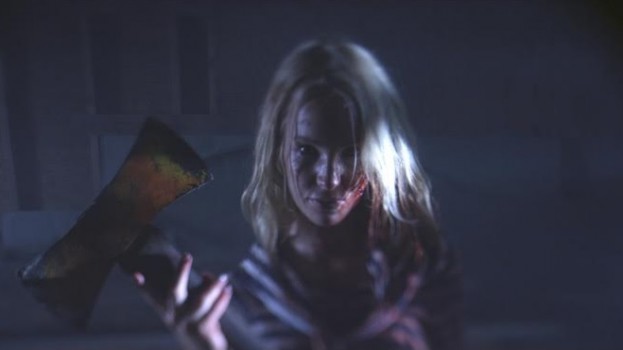 Raven Banner
California-based RLJ Entertainment has acquired the U.S. distribution rights to The Evil In Us, produced by Vancouver's Sand Castle Pictures. RLJ picked up the rights from Toronto's Raven Banner, which is handling international sales on the film. Raven Banner also sold The Evil In Us to sold to Tiberius (Germany), AV Jet (Taiwan), Curioscope (Japan), TSN (South Korea), Cintren (Latin America) and Studiocanal (U.K.). Written and directed by Jason William Lee, the feature-length horror tells the story of a group of friends who are taken by a terrorist organization after the group of friends all ingest a drug that transforms them into cannibals. The film is produced by Dalj Brar and is executive produced by Brar, David Aboussafy, Michael Gyori, Scott Jeffrey, Horatio C. Kemeny and Justin Livingston. Raven Banner is directly distributing the feature in Canada.
MK2 l Mile End
Quebec-based distribution company MK2 l Mile End has acquired the Canadian rights to Bentley Dean and Martin Butler's feature Tanna. The film, which is categorized as a Vanuatu/Austria coproduction, is nominated for the Best Foreign Language Film prize at this weekend's Academy Awards. MK2 l Mile End will release the film in theatres in Quebec on April 7. Tanna features non-professional actors and tells the story of a young girl from one of the last traditional tribes who falls in love with her chief's grandson.
United Front Entertainment
Toronto's United Front Entertainment (UFE) has picked up the domestic distribution rights to Kidnap Capital, from Canadian filmmaker Felipe Rodriguez. The film will receive a digital release on VOD platforms on April 25 and will get a home video release in summer 2017. Shot largely in Ontario, with some scenes filmed on location in Phoenix, Arizona, Kidnap Capital is about a a man and his pregnant wife as they attempt to cross the U.S./Canada border. The film stars Paulino Nunes (Suits), Michael Reventar (The Flash) and Pedro Miguel Arce (Land of the Dead).
Serendipity Point
Serendipity Point Films feature Below Her Mouth has secured a number of international sales, including a U.S. theatrical release and an international SVOD release through Netflix. Read more here.
pUNK Films
Paris, France-based sales agent Outplay Films has acquired the world rights to Ingrid Veninger's Porcupine Lake. Read more here.
Boat Rocker Rights
Boat Rocker Media's distribution and licensing division, Boat Rocker Rights, has signed a multi-project codevelopment and distribution pact with Miami-based Spanish-language entertainment co Cisneros Media Distribution (CMD). Read more here.