Super Channel preps sports-based sub-brand
The Edmonton-based company acquired the Canadian rights to the U.S. football franchise Legends Football League ahead of a planned April launch.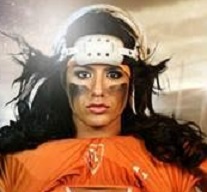 Following last week's announcement that it is launching a 24-hour e-sports channel, Super Channel has unveiled plans for a sports-based sub-brand, Super Channel SPORTS.
Content from Super Channel SPORTS will air across Super Channels's existing four channels, with the programming block scheduled to launch on Saturday, April 22 at 9 p.m. Super Channel SPORTS is not a separate channel.
The Edmonton-based channel made the U.S. women's football franchise Legends Football League (LFL) its first acquisition, picking up the Canadian rights on a three-year deal, which expires after the 2019 LFL season.
In addition to LFL games, Super Channel SPORTS will also feature complementary LFL programming, including short-form LFL-based programming and longer-form features on the teams and players. The sub-brand will air up to a maximum of 20 hours of sporting content each week, in accordance with its condition of licence from the CRTC. 

A spokesperson for Super Channel told Playback Daily that the intention is to commission new content for the programming block in the future. The plan is also to add other sports, including live sport events.
Super Channel is still under CCAA protection after its parent company Allarco filed for creditor protection in June of 2016. Allarco's stay of proceedings has since been extended until May 25.
In October, Super Channel began buying content again with the acquisitions of seven-part U.K. drama Close to the Enemy. At the time, Donald McDonald, chief operating officer and executive director of finance and administration at Allarco Entertainment, told Playback that Super Channel had disclaimed 96 contracts in total from both U.S. and Canadian companies.