Letterkenny heads back to Sudbury for season three
Production is currently underway on six new episodes of the hit CraveTV original.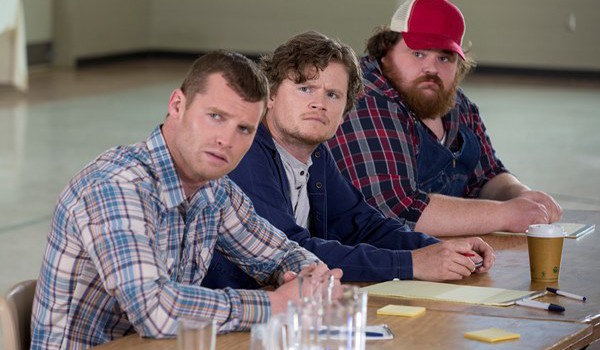 Cameras are rolling on season three of CraveTV original Letterkenny.
The six episode, half-hour comedy, produced by New Metric Media in partnership with DHX, is now filming in the Sudbury, ON area. While it's slated for 2017, a specific premiere date is still to be determined. In the meantime, a new St. Patrick's Day-themed episode is set to bow on March 17.
At a Heritage Fund event in Sudbury last August, Premier Kathleen Wynn announced the provincial government would provide $2.3 million in funding for five productions shooting in Sudbury, including Letterkenny.
Season two of the series, which launched on CraveTV on Christmas Day, is the most-watched show on the streamer – besting its own first season for the title. In addition to popular support, the series has garnered critical acclaim. Season one is up for eight Canadian Screen Awards, including Best Comedy Series, at this year's ceremony.
Letterkenny was created by star Jared Keeso. It follows Wayne (Keeso) and his pals as they get into various disagreements and dust ups with the locals.
The third season will see the return of the original cast, including Nathan Dales (Goon: Last of the Enforcers), Michelle Mylett (Four in the Morning), K Trevor Wilson (Jeff Ross Presents: Roast Battle), Tyler Johnston (Motive) and Jacob Tierney (The Trotsky). Joining them on screen is Sarah Gadon (Maps to the Stars) who will guest star as Gae, one of the town's "Skids."
Letterkenny is directed and co-written by Jacob Tierney, who serves as executive producer alongside New Metric's Patrick O'Sullivan and Mark Montefiore. The series is produced in association with Bell Media and with the participation of the CMF, federal and provincial tax credits and the Northern Ontario Heritage Fund.