New showrunners talk TV: Tara Armstrong
The Mary Kills People creator and co-executive producer on her fascination with death and her drive to create strong female characters.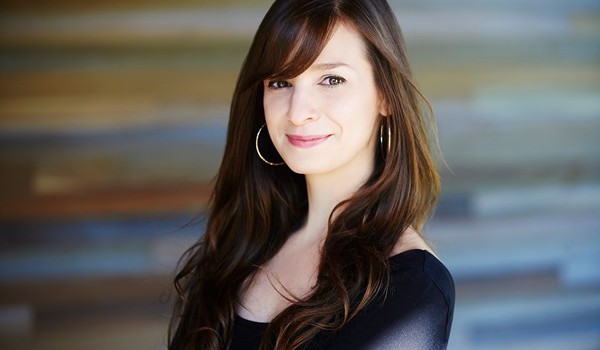 In a new series, Playback Daily is catching up with some of Canada's next generation of showrunners and discussing everything from running a writers' room to closing deals.
Here we caught up with Tara Armstrong, the creator, writer and co-executive producer of Global original Mary Kills People. The series, which has its season-one finale tonight, follows an ER doctor who spends her free time helping those in need end their lives. Its premiere episode attracted 1.06 million viewers (2+, Numeris) on Global and will next bow in the U.S. on Lifetime later this spring. Mary Kills People is produced by eOne and Cameron Pictures, in association with Corus Entertainment. It is executive produced by Armstrong, Tassie Cameron, Amy Cameron, Jocelyn Hamilton and Tecca Crosby.
Why did you want to tell this story? 
As a young girl, I was obsessed with death. I remember when I came [to learn] about the concept of death, just thinking "That's crazy. I don't understand that," and I just grappled with it.
When I went to UBC for my creative writing degree, one of the assignments that I had was to go into a place of my choosing and do an immersive article. I chose to go into a hospice and I interviewed all the people who worked there: the doctors, nurses, administrators, volunteers. I did that because of my fascination with death and I wanted to hear from people who make death a part of their working life. It was extremely interesting and I thought that the characters – the people that I met there  - were interesting, and very brave and complicated at the same time.
Around the same time, assisted suicide was starting to be debated in Canada. I always understood the need for it, although I recognized it to be a totally complex issue. So I had this idea one day about this doctor who was providing this service but doing it illegally. It would allow me to continue my exploration into death while also doing a very interesting character piece on this female doctor who was providing this service.
How did the series go from an idea to a greenlight with Global? 
I wrote the pilot while I was at UBC, workshopped it, and then used it as my original piece to apply to the CFC Prime Time TV program. I got into the CFC in 2014. Then I did the teaser for Mary Kills People.
While I was in that program I got an agent, Lesley Harrison, and she sent out Mary Kills People. eOne optioned it really quickly, pretty much as soon as I got out of the program. Then I went to the Banff [World Media] Festival [with] eOne and we pitched it to all the networks at Banff. Global, which was owned by Shaw at the time, wanted it.
Tassie and Amy Cameron, who eventually [started] Cameron Pictures, came on board to coproduce with eOne. Mary Kills People is their first show as a production company.
What was the writing process like?
The show was ordered to series based on the pilot. We didn't have any development [time]. Usually, it goes into development and then [the network] decides [if they want to order the series]. We started the writers' room on Family Day of last year. We had a three-week development [where] we were being very ambitious and trying to write the whole season.
It was me, Tassie, Marsha Greene and Mike Goldbach, then we had Sherry White consulting, who was living in L.A. but weighing in on the big-picture aspects.
By the end of that three weeks we had the season arc and a rough break of the first four episodes. From that point on, we didn't have a traditional room where you come in every day and you're constantly breaking. It ended up being the core team of me, Marsha and Tassie, continuing to break and to write, with Sherry weighing in.
We were also block shooting all six episodes so that meant that we had to have six finished scripts before production [which began in July 2016]. We did [finish the scripts], but because of the time constraints, we were not as far ahead as we wanted to be. When we went into production we were re-writing constantly.
Every week we'd say, "What are we shooting this week and which scenes need to be rewritten?" We would get those finished and look to the next week. We were also receiving notes from the network so we [were figuring out] how do we address these notes within what we haven't already shot. It was challenging. By the end of the process, we had put out about 100 revisions, or something crazy like that.
What are you working on now? 
We don't know if [season two has been ordered] yet, but we just started our development room for our second season in case it is ordered.
I have a great room of all new people. Tassie's in L.A. working on her show [Ten Days in the Valley] and Marsha's working on that show. So it's me, Lara Azzopardi, Jenn Engels and James Battiston [in the writers' room], with Marsha consulting and weighing in.
Outside of a possible season two, what's next for you? 
I have another show that sold to ABC Signature Studios in the U.S. We are not set up at a broadcaster yet. We haven't pitched yet. I sold them a pilot [for a show] called High Touch. It's about a woman working in the real-estate-development industry in New York City, which is a very Wolf of Wall Street-esque, boys club industry. It's about how she survives and thrives in that world. It's also about male/female politics on a larger scale and how difficult it is for women to break the glass ceiling.
While the U.S. election is very upsetting in many ways, it also made this project more relevant, because it is about a woman trying to get ahead and succeed. Often times the men around her are either threatened by her or trying to tear her down for whatever reason. It's about how we, as a society, seem to not be able to accept women in power positions quite yet. There's still work to do. It does feel more timely in a way than when I first wrote it.