Cameras roll in Montreal on Mr. Roach
The film, starring Karine Vanasse, is produced by Films du Boulevard's Real Chabot.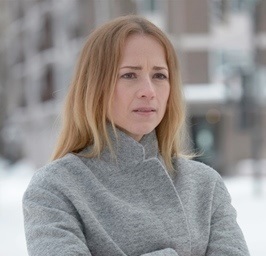 Production is underway in Montreal on Mr. Roach, an adaptation of Rawi Hage's award-winning novel, Cockroach.
Produced by Montreal-based Films du Boulevard, the film is set to shoot in Montreal until March 11, after which production will move to Morocco for a week of filming in April.
Mr. Roach, directed by Guy Edoin (Wetlands) and written by Claude Lalonde (Les 3 P'tits Cochons), follows a Lebanese immigrant in Montreal who is haunted by the death of his sister.
Produced by Réal Chabot (Gaz Bar Blues), the film stars Tawfik Jallab (La Marche), Cardinal's Karine Vanasse (pictured), Mani Soleymanlou (Rabid Dogs), Hiba Abouk (Caribe Mix), Manal Issa (Nocturama) and Wissam Fares (Go Home).
The film is produced on a budget of $3 million, with the financial participation of Telefilm Canada, SODEC and tax credits. Distributed by Christal Films, a subsidiary of Entertainment One, the film is slated to hit theatres across Quebec later in 2017.
 Photo credit: Philippe Bosse