Bron eyes expansion into television
With its film business expanding fast in Canada and the U.S., the Vancouver studio has announced a pair of L.A. hires to support the launch of a TV division.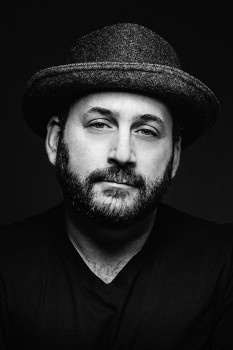 After more than six years focused on growing its feature film business, Bron Studios is prepping a move into television.
The Vancouver-based company has announced two key hires to its L.A. operations, with Anjay Nagpal and Danielle Reardon joining the company as SVP of production and distribution and VP of television development, respectively. Both will report to president and CEO Aaron L. Gilbert (pictured).
Reardon, who previously served as SVP of development at Hong Kong-headquartered Celestial Pictures, will be tasked with cultivating a slate of projects pegged both as Canada/international coproductions and straight-up U.S. productions.
Reardon is currently overseeing a slate of four in-development projects, according Gilbert. While he did not get into specifics, Gilbert said one is a TV reboot of a feature film that Bron produced previously and another is a high-end drama. The budgets for these shows will be in the $1.5 to $3 million per-hour range, said Gilbert, and he expects some of the shows to begin airing in 2018.
The company's move into television has been in the works for the last couple of years, with Gilbert identifying the blurring lines between film and television, as well as the global market's leaning toward the latter, as primary influences in the expansion of its business.
"Because of the way content is created and viewed today, the reality is that the best actors, directors, producers are creating both film and TV, because the medium is so strong. We want to be a part of that," Gilbert told Playback Daily.
Bron also has a pair of deals in the works, one for television and another for digital platforms, that will be announced in the coming months, according to Gilbert, as the company looks to solidify an immediate presence in the television sector.
The increased focus on television will not see a reduced emphasis on feature-length content, Gilbert was swift to add, and 2017 is set to be Bron's biggest year on the film front. In 2016, Bron doubled both its production output and its revenue compared with 2015, Gilbert said.
Bron currently employs approximately 165 people on a full-time basis, of which 125 are working in the B.C. company's animation company. Bron is in production on The Willoughbys and is wrapping up production on its other animated feature, Henchmen. In June 2015, Bron opened a 1,500 square-foot animation studio in the Vancouver Island town of Duncan, B.C. to handle production of Henchmen. More recently, the company expanded its operations to Ontario to support the development and production of The Willoughbys.
The company has also coproduced a number of high-profile U.S. feature films including Fences and The Birth of A Nation in 2016, and in July 2015 launched a horror-focused sublabel, The Realm.