Holmes on Homes producer eyes digital switch, int'l opportunities
Toronto-based General Purpose Entertainment has produced a series for Bravo's U.S. digital offshoot Unleashed as it looks to diversify its portfolio in a consolidating environment.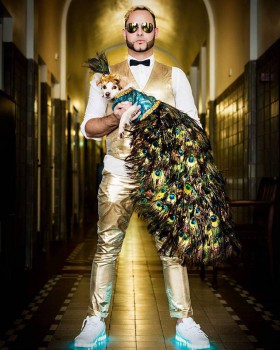 Changes in Canada's TV landscape are being felt profoundly by unscripted producers, says General Purpose Entertainment president Scott Clark McNeil, and it's forcing companies to seek alternative revenue streams, forge new business relationships and look beyond national borders more so than ever.
As such, General Purpose, historically a producer of longer-form linear content such as Holmes on Homes (HGTV) and Post My Party (Makeful), is transitioning into the digital business with the U.S.'s Bravo.
The Toronto-based unscripted firm has produced a digi-short series, Furry, Fierce, and Fabulous (five x three minutes), for Bravo that lives on the U.S. nets website Bravotv.com. The series, which follows dog stylist Roberto Negrin, launched earlier this week via Bravo's pet-based vertical Unleashed.
McNeil and development VP Anna Wasylenki pitched Bravo the idea at Realscreen West last June and a greenlight soon followed. The episodes, which are fully funded by Bravo (to the tune of about $2,000 per minute), were shot in Philadelphia in November.
Digital content is something McNeil's company wants to do more of, he said, as General Purpose looks to diversify its portfolio and collaborate with new partners.
"I wouldn't call [digital] a primary revenue generating stream yet, but with time, building these types of relationships is integral to our growing business," he told Playback Daily.
Since the Corus-Shaw Media deal further narrowed the landscape for Canadian producers, looking to the U.S. and beyond is the direction in which General Purpose is headed, said McNeil. Short-form digital can serve as an entry point for the company into both the digital and linear markets in the U.S., he added, especially while the Canadian industry is in a phase of such rapid change.
"Given the flux that the TV/content industry is in right now, it's my strategy to look south of the border, for now, until we sort things out with our pick-and-pay and our Cancon and all of our regulations, to see where the dust settles here," he said. "It seems like the Americans are a lot more open for business right now."
McNeil added that the company has a number of development deals with both U.S. and Canadian players, though he did not disclose the identities of the broadcasters involved.
Aside from the U.S., McNeil said General Purpose is eyeing Europe as a potential frontier for expanding the remit of its business partnerships. With the U.K., Germany and Australia buying up more unscripted content than ever before, he said, its makes sense to partner with them on both on sales initiatives and coproduction partnerships.