In Brief: Montreal's new VR studio; CFC honours Conquering Lion
Global creative studio Framestore is expanding its operations in Canada, APTN launches two new series, plus more news.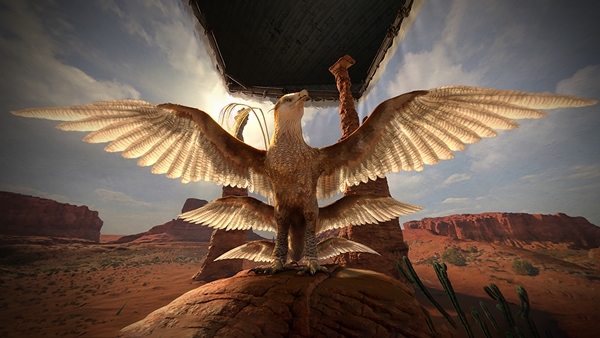 Framestore launches VR Studio in Montreal 
Framestore is expanding its operations in Montreal. The global creative studio is opening a VR studio in its Montreal office. The London, U.K-based company first launched Framestore VR Studio in New York in 2014 and has since added VR studios in its London and L.A. offices. The company has picked up several awards for its virtual projects, including the 2016 Cannes Lion Grand Prix in Mobile for GE's "Nature of Industry." Framestore VR Studio in Montreal will begin operations in the spring of 2017 and the company is currently on the lookout for a head of production, as well as several VR engineers. Framestore opened a Montreal office in 2013 and has worked on films such as Arrival and Fantastic Beasts and Where to Find Them (pictured: a VR experience created for the film).
Conquering Lion Pictures to receive CFC distinction
Producer Damon D'Oliveira, writer/director Clement Virgo and their production company Conquering Lion Pictures are to receive the 2017 CFC Award for Creative Excellence for their body of work, which includes miniseries The Book of Negroes and the 2007 feature film Poor Boy's Game. The Toronto-based company will be presented with the award by CFC founder Norman Jewison at a reception in L.A. on March 22. D'Oliveira and Virgo first met while participating in the CFC's inaugural Summer Lab in 1991, after which they went on to make their first feature film together Rude (produced by D'Oliveira and written/directed by Virgo). The company's latest project The Illegal, based on a novel by Lawrence Hill, is currently in development with the CBC.
APTN launches two new series
APTN is set to launch a new 13-episode docuseries in March. Tribal Police Files will debut on March 3 at 7:30 p.m. ET/MT/CT. Produced by host Steve Sxwithul'txw (Warrior Games), the series is executive produced by Patti Poskitt (Tempest Storm) and directed by Mary M. Frymire (For the Love of Elephants). It follows the Stl'atl'imx Tribal Police Service in Lillooet, B.C. as they respond to emergency calls. The network also recently launched kids-focused science series, Coyote's Crazy Smart Science Show. The 13-part series, which bowed Feb. 11,  follows a team of student scientists as they conduct experiments, speak with indigenous scientists and elders and discover indigenous tech achievements. Created by director Loretta Sarah Todd, the series received $538,000 in CMF funding in 2015.