David Shepheard on building "brand Vancouver"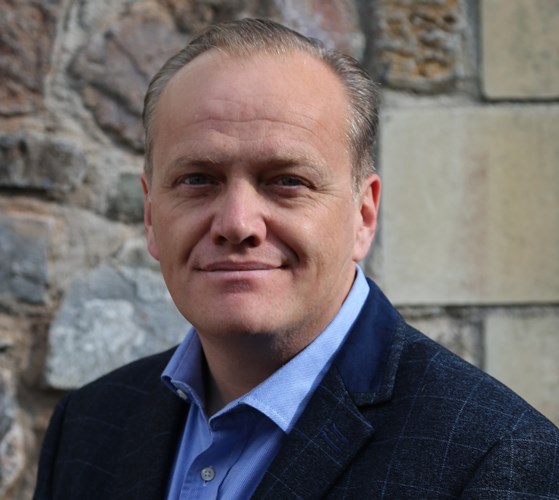 The newly appointed film commissioner talks about IP creation, fostering the VFX industries and making sure the city is "playing itself."
Playback has been catching up with film commissioners across the country to talk about their successes and goals for the year. We chatted with Montreal commissioner Daniel Bissonnette, Calgary's Luke Azevedo, Toronto's Zaib Shaikh and the Northwest Territories' Camilla MacEachern. Now, we're talking with Vancouver's newly appointed film commissioner, David Shepheard. While 2016 production numbers haven't yet been tabulated, 2015 was a record-breaking year for Vancouver. The city hosted 353 productions that year, including 26 feature films and 45 TV series (or 309 episodes). Shepheard says the production community was "extremely busy" in 2016 and all signs point to more of the same for 2017.

What do you want to accomplish in this role in 2017? 
Firstly, it's understanding how the role of the Film Commissioner sits within the ecology of what's already here. There's some great work being done by existing agencies, guilds and associations that represent the industry here. It's looking at where are the little gaps that we at the [Vancouver Economic Commission (VEC)] and the Film and Media Centre, which is the new initiative that was announced last year as well, can really make an impact. That can look at the education and talent agenda, making sure there's a good supply of B.C. talent still coming into the industry to feed the booming production that's here; looking at infrastructure, being able to make sure that the city is resilient to these increases in business and all the different elements are in place to welcome that production.
One of the early things that we've identified that we want to really focus on is IP creation in the local community. We're very, very experienced and busy at servicing international productions that come to Vancouver. One of the things we're looking at doing is [working] with the small- to mid-scale independent producers and helping them to create more projects that are rooted in Vancouver.
We don't have a strong brand as "Vancouver" in the film world, but everybody's seen Vancouver. Lots of productions shoot here, they call it elsewhere, the post-production and VFX sector is so strong, so I think it's going to be a lot more about building the brand recognition and getting more exposure for Vancouver as a global production centre. That's something that we're really keen on doing and all of our partners are interested in doing that and making sure that Vancouver is playing itself.
[To do that] we're trying to work with the content creators and generate more stories that are written here, about the area, about Vancouver, and ultimately that will make sure that the shows come and film here.
How will you go about fostering that IP growth?
The key element to this is access to capital. That's something that the VEC, in its wider mandate in working across different sectors, is very good at doing – [finding] investors and people who want to become part of this industry here. Being able to connect them with companies that are residents here in Vancouver and B.C., that's something that VEC has done well for many years across Clean Tech, green and sustainability issues and we're looking to be able to use that experience and knowledge and bring it into the creative sector.
Another key focus is our Asia-Pacific Centre, where we have a team of people who are solely focused on new markets in the Asian region and being able to bring investors to Vancouver to see the fantastic work that's going on here and the talent.
What are the big challenges facing Vancouver in 2017?
I think the concerns of any city and any film commission that works with an industry that's this busy is minimizing the impact on the city. Being able to make sure production works well with the city and its infrastructure. We're a busy city, there's millions of people and they all want to get about their business on a daily basis. We need to make sure the production companies can get what they need creatively out of the city but also [cause] minimum impact, both from an infrastructure [and sustainability] point of view. The mayor is very keen on looking at sustainable practices and that certainly is rolling out across the film and television industry. We're looking at how we can bring various initiatives, programs, tips and hints to the production sector to make their environmental footprint as minimal as possible.
B.C. cut its production services tax credit by 5% last year. Have you experience an impact in terms of production? 
Creative B.C. is our partner that administers the tax credit. From what we've seen and heard, we haven't noticed an impact yet. There certainly hasn't been an impact in the reputation of B.C. to be able to still be a competitive place for filmmaking across North America and the world. I think what's strong is the quality of the creative talent, the crew and service companies here in B.C. that producers still want to work with because they trust them and know they can deliver quality creative on screen for the cost that it is to get those movies done.
A tax credit is a really important attractor to any city. But it's a mixture of how the city or the region responds to production, how good the crew are, the quality and trustworthiness of the crew to be able to get stuff done on time and on budget. There are various elements. The tax credits are one important aspect, but there are many more that B.C. and Vancouver certainly have.
Where are the major growth opportunities in Vancouver? 
We're looking to focus on the VFX and AR and VR industries, which are kind of exploding at the moment with the way the technology is moving and the talent that's coming into that. How can we interact better with that sector, which is kind of less well-known and less visible than the big shiny production end when there's film crews on the streets.
There's a small group of really talented individuals that are paving the way for what the technology can do and how it interacts with the film and television industry.
We're quite lucky that there's been really strong connections between quite small boutique studios here in Vancouver with some of the global players like Microsoft. There's some interesting exploratory work that's being done by some of the global players and small boutique studios here that have some fantastic talent.
It's really interesting nowadays as well because you look at the credit list at the back end of a movie and there's far more people employed in VFX and post-production than there are on the shooting crews nowadays. The industry has really flipped. There's a much bigger element to filmmaking than the VFX and post side.
Want to hear more about what's happening in cities around Canada? Check out our entire film commissioner series.