Mind's Eye's The Humanity Bureau sells internationally
The dystopian action thriller, starring Nicolas Cage, is the second film in a six-picture deal with VMI Worldwide and Bridgegate Pictures.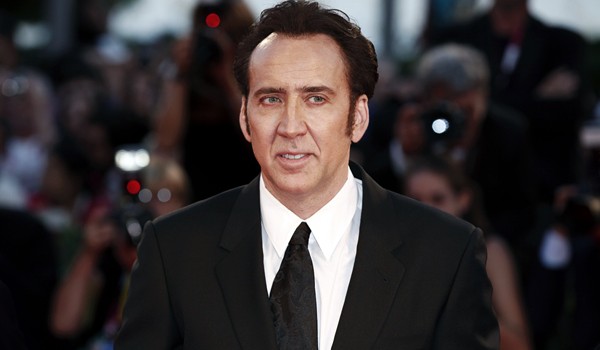 Mind's Eye Entertainment's The Humanity Bureau has sold to multiple international territories.
International distribution deals for the film include 101 Films (U.K.), KSM GmbH (Germany), Leone Films (Italy), M6 Metropole Television (France), Global Media Distribution (Latin America), Joy N Cinema (South Korea), New Select Co. Ltd. (Japan), Phoenicia Pictures International (Middle East), Pioneer Films (Philippines), SPI (Eastern Europe), Wing Sight International Media (China) and Phuong Nam Media (Vietnam). The deals were secured at the European Film Market in Berlin.
The dystopian action thriller, starring Nicolas Cage, is the second title in a six-picture deal between the Regina-based prodco, California-based Bridgegate Pictures and L.A.'s VMI Worldwide. All six films under the deal will be filmed in three formats: Barco Escape, a three-screen, immersive theatrical format; virtual reality and 6K high definition.
Production on The Humanity Bureau, directed by Rob King (Something More) and written by Winnipeg-based Dave Schultz (45 R.P.M.), began in December in Okanagan, B.C. The film, which  is currently in post, is set on an earth badly damaged by climate change where a government agency exiles members of society deemed unproductive to a far-away colony.
The Humanity Bureau is produced in partnership with Invico Capital and made possible through the Creative Saskatchewan Screen-Based Media Production Grant Program and SaskTel Equity Investment Fund, with the participation of The Province of British Columbia Film Incentive BC and Canadian Film or Video Production Tax Credit.
The first film produced through the deal with VMI and Bridgegate, The Recall, is currently in post-production and is set to debut in June.
Minds Eye also recently announced that The Recall star Wesley Snipes will star in a 10-minute VR project related to the film, The Recall VR Abduction. In the experience, the user follows Snipes as he sets off on adventures in a world facing alien invasion. The VR experience is slated for release prior to the feature. The experience is produced by Mind's Eye, VMI Worldwide, Bridgegate Pictures, Invico Capital, Regina-based Talking Dog Studios and L.A.-based SkyVR.
 Image: Andrea Raffin / Shutterstock