CTV greenlights Ilana Frank, eOne detective series
The hour-long, female-led drama is currently in pre-production, with cameras set to roll in Toronto this spring.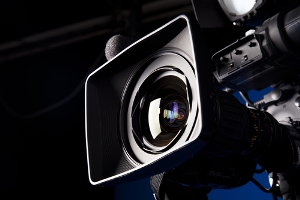 CTV has greenlit a 10-part, female-led detective drama produced by Ilana Frank Films and eOne.
The currently untitled one-hour series is in pre-production and casting is underway. Filming is scheduled to begin this spring in Toronto, with the show set to debut as part of CTV's 2017/18 programming slate.
The project focuses on two female detectives who work together to solve high-profile crimes while also juggling their own personal struggles.
ICF and eOne have had in place a first-look deal since 2008. The agreement, which has produced series such as Rookie Blue and Saving Hope, was first renewed in 2012 and later in September 2015 (both on three-year extensions).
Ley Lukins (exec producer on Saving Hope, which is to end after its fifth season) developed the series and will serve as co-showrunner alongside Adam Pettle. The writers' room will also include Sandra Chwialkowski, Adriana Maggs, Naledi Jackson, Sarah Goodman and Hayden Simpson, as well as Lukins.
Executive producers on the series are Lukins, Pettle (Saving Hope), Ilana Frank for ICF, John Morayniss, CEO of eOne's TV group, and Linda Pope (Saving Hope, Rookie Blue).
ICF Films produces the series with eOne, in association with CTV, with the financial support of the CMF, the Canadian Film or Video Production Tax Credit and the Ontario Film and Television Tax Credit. eOne is handling both domestic and international distribution.