CBC, Netflix ready Anne reboot
Executive producers Miranda de Pencier and Moira Walley-Beckett talk late-night deal making, remaking the iconic series for 2017 and the potential of more seasons.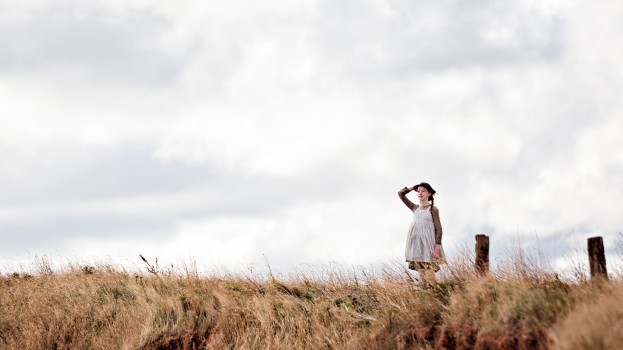 It was about midnight in the Canadian Arctic when Miranda de Pencier, who was in the midst of shooting her directorial debut, The Grizzlies, received a call from Netflix's VP of content, Elizabeth Bradley, who wanted to talk business.
Specifically the business of a script, penned by Moira Walley-Beckett (who also penned The Grizzlies), that had landed on her desk. The script was a modern day, TV adaptation of Lucy Maud Montgomery's 1908 novel Anne of Green Gables.
Earlier, CBC had given Walley-Beckett and de Pencier the greenlight to write a pilot for the project, and the pair had subsequently received an eight-episode order from the pubcaster. But a gap in financing remained, and de Pencier and Walley-Beckett had begun discussions with international sales agents and partners about putting together the remaining financing for the project.
Then, in what's becoming a familiar refrain from producers the world over, de Pencier said Netflix "came up with an offer [they] couldn't refuse" and it was full speed ahead into production. 

In their early discussions, de Pencier and Walley-Beckett said they realized they didn't want to do the series unless they were making it relevant to a contemporary audience. Many of the book's themes (gender parity, prejudice and bullying) are as topical today as they were a century ago and this was a major influence in selling both CBC and Netflix on the idea, said de Pencier.
With Netflix on board, a global casting process then began in New York, L.A., London and Canada, where auditions were held in Toronto, Vancouver, Charlottetown and Halifax. Girls aged 11 to 14 were also able to submit online auditions, which also helped spread awareness of the series.
In total, more than 1,800 girls auditioned, with five finalists heading to Toronto for the last audition. Among those was Irish-Canadian actress Amybeth McNulty, who de Pencier said was not a clear frontrunner heading into the final audition. McNulty, however, shone during the auditions with her ability to handle Walley-Beckett's dense dialogue and emotional connection with the material.
Production began in late August on Prince Edward Island, where many of the exterior shots were captured, before filming relocated to Ontario for the remainder of the shoot, which concluded last week.
Tapped initially as a Canada/U.K. coproduction, de Pencier and Walley-Beckett said that, as the mechanics of structuring a copro became apparent, they realized how much of a headache it would be.
Structuring Anne as a straightforward Canadian production allowed post-production to run concurrently with filming, while under a copro the project would have been posted in the U.K. For this reason, the coproduction angle was dropped.
Post is now being completed ahead of a Sunday, March 19 debut on CBC at 8 p.m. Internationally, the series will begin streaming on Netflix (excluding Canada, where Netflix does not hold the rights) on May 12, once the series has finished airing on CBC.
Walley-Beckett (Breaking Bad, Flesh & Bone), who also serves as showrunner and executive producer, said that her retelling of Anne's tale does leave the door open for further seasons, though it is still too early for those discussions to begin. The series is produced by de Pencier through her Northwood Entertainment banner.
When asked about how the series will be marketed, the pair said that plans are still in the works and that the focus up until this week has been on completing filming.