Sprout grows original programming slate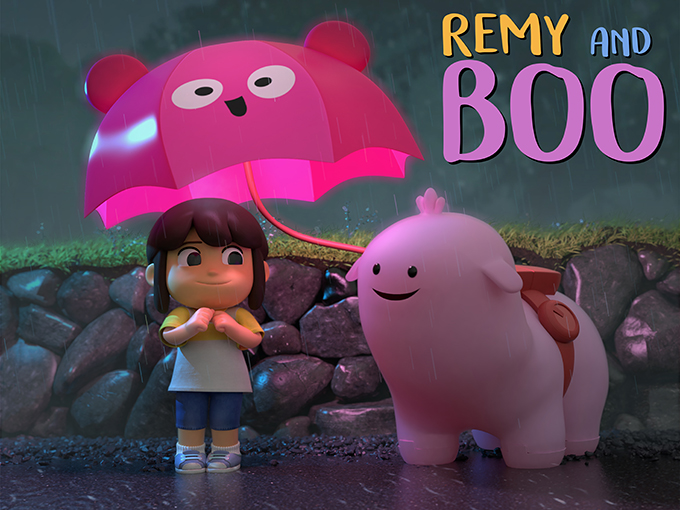 The NBCUniversal-owned net has greenlit Industrial Brothers and Boat Rocker Studios' Remy and Boo.
NBCUniversal-owned preschool net Sprout has greenlit a new original CGI-animated series from Industrial Brothers and Boat Rocker Studios, while also renewing two of the channel's most popular programs and unveiling six new original show concepts.
Created by Industrial's Matthew Fernandes, Remy and Boo (pictured) follows the adventures of a five-year-old girl and her new robot friend that can learn and feel real human emotions. The series is expected to premiere on Sprout in 2018. Boat Rocker Rights will distribute Remy and Boo internationally and handle cross-platform L&M deals.
Sprout is also partnering with Toronto's Breakthrough Entertainment on competition series Make + Do, a new live-action kids crafting show starring Sunny Side Up's Carly Ciarrocchi. In addition, Sprout has greenlit second seasons of  animated originals Floogals and Nina's World. The former, which was recently Sprout's top-rated show among women ages 18 to 49 and kids ages two to five, will bring back season one's creative team led by executive producer Nigel Pickard. Season two will head to the net next year.
Meanwhile, 26 new eps of Pipeline Studios' Hispanic-themed Nina's World are also in the works, with Rita Moreno returning as Nina's Abuelita.
For Sprout's new development slate, NBA hall-of-famer Shaquille O'Neal is executive producing a comedy entitled Little Shaq, which is inspired by the basketball great's awkward childhood. Full Fathom Five's James Frey and Todd Cohen will join Shaq as executive producers, with Universal Cable Productions serving as producer.
The net is also adapting Annie Barrows' bestselling book series Ivy and Bean into an animated series produced by London-based Kindle Entertainment.
Additional development projects include two more animated comedies, Norm of the Forest written by Alex Rockwell and Judy Rothman, and Powerbirds from Pulitzer Prize-winning editorial cartoonist Stephen P. Breen.
Rounding out the development slate is Wombat and Rabbit, a show created by Greg Dummett and Steven Westren that follows the misadventures of two best friends longing to be the best magicians in the world.
Sprout's latest originals drive follows this week's arrival of former Corus Kids boss Deirdre Brennan as the network's new GM, working alongside new veeps Dea Connick Perez, Chanon Cook and Shane Lindley.
From Kidscreen