Prime Time '17: How to sell your series to the States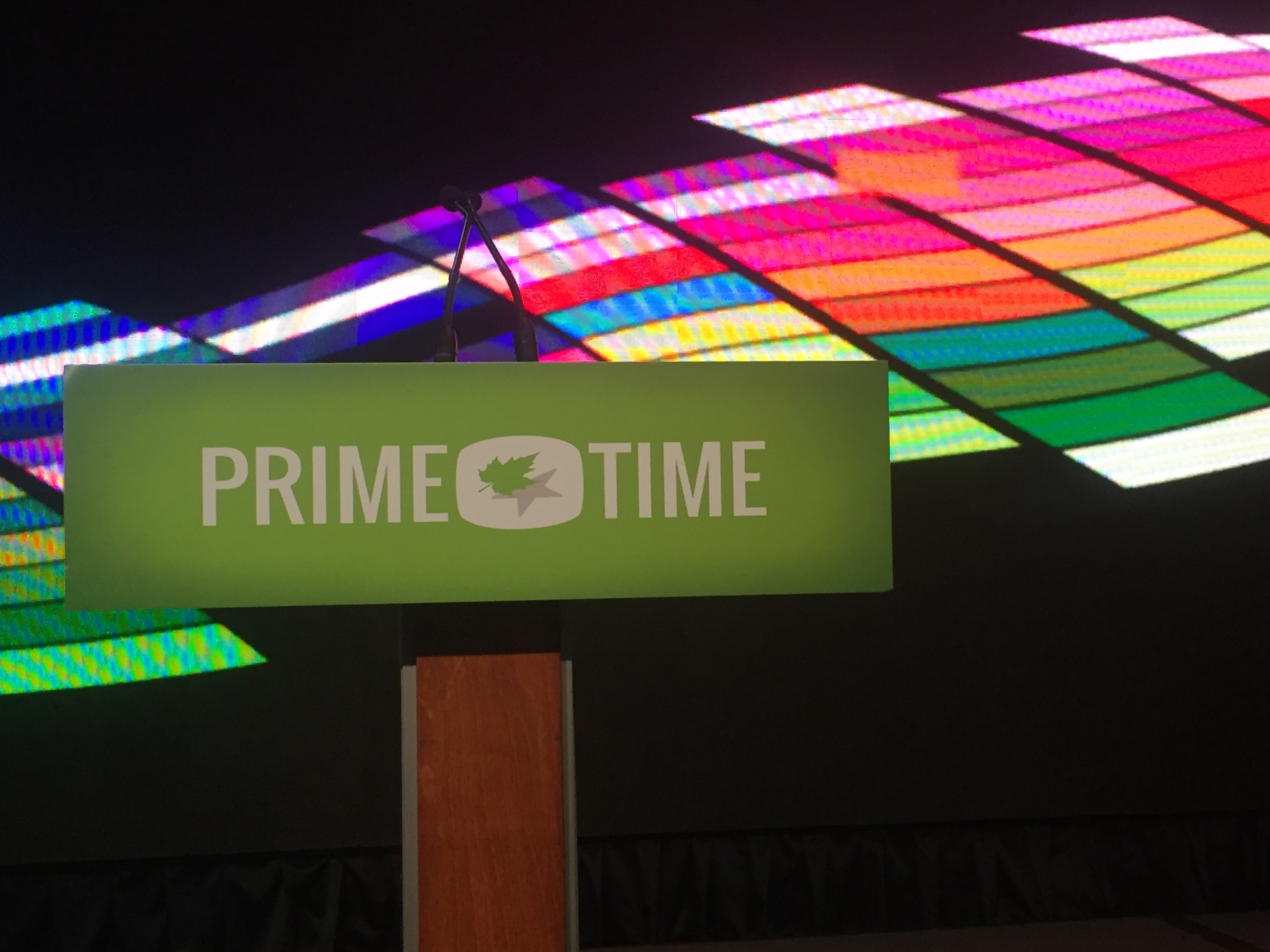 U.S. and Canadian execs talked about what they're looking for in a pitch, why buy-in is key to success and the importance of communication.
At a time when broadcasters are making – and audiences are watching –  shows that cost millions per episode, coproductions and partnering with U.S. networks are becoming increasingly necessary to get a series made.
"The truth is you don't go into coproductions because you want to work with two broadcast partners…You do it because you don't have the money to [make a series] on your own," Noreen Halpern, CEO of Halfire Entertainment said during the New Approaches to the U.S. Market panel at Prime Time in Ottawa on Feb. 3. "We used to make shows for $1.5 million. It's really hard to produce good, one-hour drama for that money anymore. It's really hard to do one for $2 million."
So how does a Canadian producer nab a deal with a U.S. broadcaster? During the one-hour panel discussion, a few key themes emerged.
First: know your broadcaster. Meghan Hooper-White, senior vice-president, co-productions and acquisitions at Lifetime Networks said it's "shocking" the number of producers who pitch her without having even watched a Lifetime program. Each broadcaster – whether it's Canadian, U.S. or international – is looking for different things and it's the producer's job to know what they're looking for, added Halpern.
Chris Regina, senior vice-president, original co-productions at Syfy, for example, told panelists he has "zero dollars for development." So instead of coming to him to pitch a script that could require a lot of retooling, he said, he wants producers to come with "sleek concept pitches."
On the other hand, Corrie Coe, senior vice-president, independent production at Bell Media, said the broadcaster will consider anything from a simple idea to more packaged series. Regardless of the stage of the project, though, Bell will most likely want to spend some significant time developing the project.
"It's not uncommon for a show to be in development for two, three, four years while we try and get the scripts and the bible to exactly where we want it to be and start really thinking about potential other partners to bring in," she said.
At the opposite end of the spectrum, Hooper-White told delegates that Lifetime is going to commit to a coproduction, she wants the project to come packaged already.
"If it's going to be built as a coproduction, it's really helpful to know who are all the players going to be. Who is the Canadian broadcaster? Because being aligned is really important," she said. 

Giving the example of Mary Kills People, Hooper-White said series came to them with a Canadian broadcaster on board, three scripts by Tara Armstrong, Tassie Cameron attached as the showrunner, Holly Dale on board as director and Caroline Dhavernas as the lead.
"For us, having pieces in place is helpful because we know we sync up with our partners as opposed to having just a great idea," she said. "If we know our Canadian partner wants [the show] to be a bright, blue skies show and we want it to be dark and edgy then we're not going to be aligned. So it's really helpful to have those pieces [in place]."
A second theme to emerge in the discussion was the importance of buy-in. Everyone involved in the creation of the series needs to be passionate about the project for it to succeed, the panelists agreed.  "It used to be that we could make television because it was an okay idea and we thought it was going to sell well. We could put the financing together," said Halpern. But in the 400-plus series universe, "okay ideas" don't cut it anymore.
"If you don't love your content, how are you going to make me love it? You've got to come in and have a passion for it and believe in it so that you're going to convince me and I'm going to convince other people internally to go forward with it," said Regina.
The third key to coproduction success was effective communication.
Halpern gave the example of the U.S./Canadian production The Firm, produced by Entertainment One Television and Sony Pictures Television. She said the 22-episode series, which was canceled after season one, suffered from poor communication. "Our Canadian broadcaster and our U.S. broadcaster did want different things," she said. "We were not good enough as the managers to bring the two broadcasters and what both of them needed to the same place."
Halpern added she believes it's "dangerous" if broadcasters don't communicate directly to one another and that the producer can't always be the middle man. "You can't be afraid of what they're going to say to each other. You need to have communication and have the freedom to discuss things openly."