In Brief: Rumble nabs Sundance Award; Helga Stephenson honoured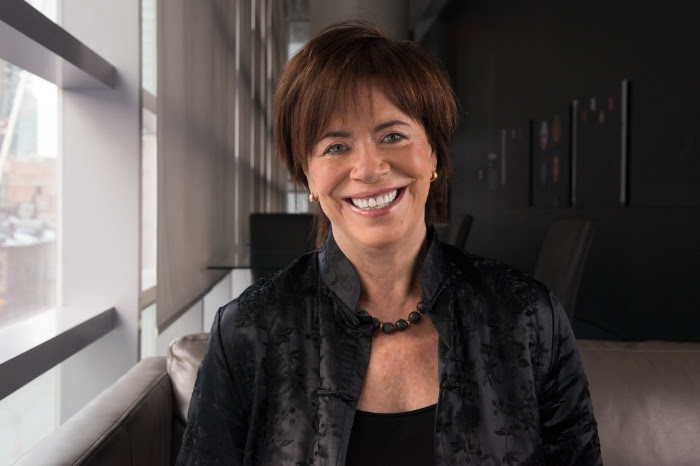 The Montreal prodco's Rumble doc won a Special Jury Award at the Utah festival; The Academy's former CEO will receive a lifetime achievement prize, plus more.
Helga Stephenson bags ACCT tribute
Helga Stephenson will receive the Academy of Canadian Cinema & Television's annual Academy Board of Directors' Tribute, the ACCT announced. Sponsored by National Bank of Canada, the tribute is a kind of lifetime achievement award for contributions to Canadian film and television.
"Helga's passion, commitment and strong leadership have been the force behind the growth and re-invention of a number of cultural organizations. She is a tireless and dynamic supporter of the arts and artists everywhere," ACCT chair Martin Katz stated in a press release. The award will be given to Stephenson at the Canadian Screen Awards on March 12 at 8 p.m. The event will be broadcast live on CBC.
Montreal filmmakers win Sundance award
The 2017 Sundance Film Festival's World Cinema Documentary Special Jury Award for Masterful Storytelling has gone to Montreal-based filmmakers Catherine Bainbridge and Alfonso Maiorana for their work on Rumble: The Indians Who Rocked the World.
The film documents the role that Native American musicians have played in influencing popular music. Among those whose contributions are highlighted in the film is Link Wray a Shawnee Native American whose 1958 song Rumble was banned on radio. The film features never-seen-before archival footage and interviews with indigenous musicians, as well as pop icons like Guns N' Roses guitarist Slash and rockstar Iggy Pop.
Super Channel stay of proceedings extended
Super Channel's parent company Allarco has had its stay of proceedings extended until May 25. The company first filed for creditor protection in May 2016, when Allarco was initially granted a 30-day period of creditor protection under the Companies Creditors Arrangement Act (CCAA).
Scott Garvie wins Douglas James Dales Industry Builder Award
PS Production Services honoured Scott Garvie, SVP, business and legal affairs, Shaftesbury, with the 2017 Douglas James Dales Industry Builder Award in recognition of his contributions to the Canadian film and television industry. The award, which has been bestowed annually since 2006, highlights the work of an outstanding producer.
Among Garvie's credits are TV and digital productions are Houdini & Doyle, thriller series Slasher, and Murdoch Mysteries. He is the current chair Chair of the Canadian Media Producers Association is also on the board of FilmOntario.
The award was named for the prodco's late founder, Doug Dales. PS Production Services falls under the SIM Group banner.