Breakthrough deepens pact with horror prodco
The deal will see an injection of funds into Toronto's Black Fawn Films.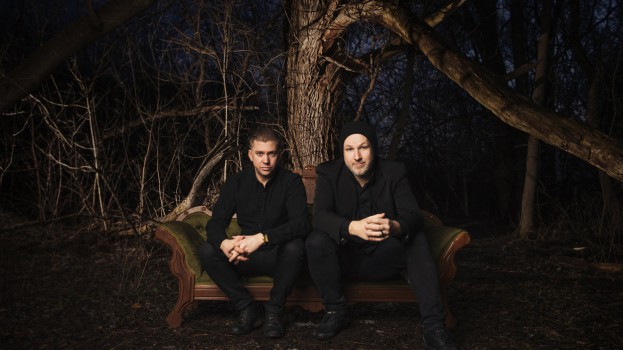 Breakthrough Entertainment has deepened its commitment to the horror genre and to Black Fawn Films.
Under a new renewed partnership announced Feb. 1, Black Fawn will expand the scope of its productions through the injection of a greater financial investment into upcoming projects.
Although the exact terms of the new deal have not been revealed, Nat Abraham, president of distribution and partner at Breakthrough Entertainment told Playback that Breakthrough has made a "more robust investment" based on Black Fawn's "successful formula in genre filmmaking" and its development of a large global fan base.
Breakthrough Entertainment's commitment to Black Fawn highlights both its faith in the business of horror films and also its trust in the Black Fawn team.
"Virtually every genre film festival welcomes their work as soon as a new film is announced," Abraham said, adding the additional funding for the projects (he did not say how much) will allow Black Fawn to include name cast and take the films to a more mainstream level.
"It's an open-ended partnership," Cody Calahan, producer, Black Fawn Films, told Playback Daily. "We'll be bringing in new filmmakers and developing new projects in partnership, and we'll have increased budgets per film."
The pact cements a co-production commitment between the two companies that dates back to June 2014, when Breakthrough Entertainment inked an eight-picture deal with the horror-genre copro. That deal included global distribution, as well as a commitment to expand opportunities to Canadian talent.
Black Fawn produced eight films in under two years: Antisocial, AntiSocial 2, The Drownsman, The Sublet, Bed of the Dead, Let Her Out, Bite and The Heretics. 

The last of the eight films, The Heretics, will be screened on Feb. 14 at the 2017 European Film Market in Berlin. The film follows an abducted young girl who falls deeply ill and undergoes a chilling metamorphosis.
With additional funds the duo are picking up a project close to their heart that has been on the back burner.  I'll Take Your Dead centres on the lives of an accidental cleaner (read: dead bodies) and his 12 year-old daughter. The cleaner is the go-to person for gangsters who dump fresh kills in his backyard for him to dispose, until one day a supposed dead body comes to life. (This film has been stalled because funding issues has meant limitations in writing roles for children.)
Potential future projects include other co-productions as well as the possibility of getting involved with TV shows.
I'll Take Your Dead is currently in pre-production and casting for the film is soon to begin.