HGF funds 33 projects through script development program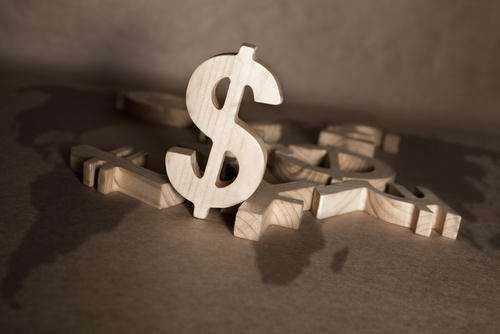 Robert Budreau's Stockholm and Keith Behrman's The Giant Little Ones are among the titles to receive a share of the $440,000.
Harold Greenberg Fund (HGF) has selected 33 projects to receive funding through its Script Development Program, including writer/director Robert Budreau's Stockholm and Keith Behrman's The Giant Little Ones.
In total, the Bell Media-owned fund distributed $440,000 in the latest round.
Budreau's Canada/Sweden coproduction was one of nine projects to take home funding via the Polish and Packaging stream, which also included writer/director Jeff Barnaby's Blood Quantum (produced by Prospector Films), Shelagh Carter's Into Invisible Light (produced by Frantic Manitoba Productions and Studio Feather) and Wendy Morgan-directed feature Sugar Daddy (written by Kelly McCormack and produced by Violator Films and Clique Picture).
The stream also saw development coin go to Kelton Stepanowich-directed and Derek Vermillion-penned project The Road Behind (First Nation Films), Jeffrey St Jules' Panther! (Shaftesbury Development) and Lara Azzopardi's The Swearing Jar (written by Kate Hewlett and produced by Monkeys and Parrots). Three to Get Ready, written by Jason Filiatrault and with Robert Cuffley attached to direct, also picked up funding through the Polish and Packaging stream.
In the Second to Final Draft stream, Martin Villeneuve's Aquarica (Item 7), Eisha Marjara's Calorie (Compass Productions), Michael Donovan's Hyde'n'Zeek (CarpeDiem Film & TV), Dusty Mancinelli's Little Kings (Inflo Films), Lanan Adcock's I Believe in You (Prospector Films) and Jeremy LaLonde and Jonas Chernick's James vs His Future Self (Neophyte Productions) were the six titles to receive financing.
Meanwhile, eleven projects took a share of the funding through the First to Second Draft stream, including Chris Gamble's Atropos (Middle Child Films), Guy Maddin and Evan Johnson's Fur Country (Walking Down Broadway), Ian Iqbal Rashid's Heartfield (Sienna Films), Blaine Thurier's Kicking Bloody (New Real Films) and Patrick Holden's The Beekeeper's Daughter.
Also receiving project financing through the First to Second Draft stream was Jane Meikle's The Long Friday (Six Islands Productions), Kevin Coughlin and Ryan Grass' The Resource (Woods Entertainment Canada), Jamie Kastner's The Skyjacker's Tale (Cave 7 Productions), Eric Toth and Pat Thornton's Umpy (Gallery Street Productions, which is a division Forte Entertainment), Rob King's Waiting For Columbus (Angel Entertainment) and Kaveh Mohebbi's Down Low (Viddywell Films).
Elsewhere, at the Story Optioning phase, Grayson Moore and Robert Budreau received money to adapt Jeffrey Moore's Extinction Club (Lumanity Productions), while Kate Melville also received funding to adapt Frances Backhouse's Women of the Klondike (Snitch Pictures). As well, Sean Michaels will adapt his own novel Us Conductors (Fluent Films) and Will Ferguson will adapt his novel Spanish Fly (Darius Films).
Also through the Story Optioning stream, Conquering Lion Pictures optioned Trey Anthony's How Black Mother's Say I Love You, to be adapted by Anthony and screenwriter Carys Lewis, while Toronto's Indie Eight optioned Frances Itani's Deafening, to be adapted for the screen by Franca Visconti. Sarrazin Productions also optioned Will Ferguson's 419, with screenwriter Suzette Couture tapped to pen the feature script.