Canadians win at Slamdance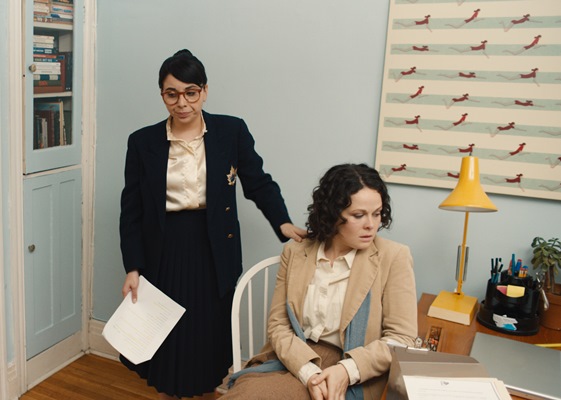 Daniel Warth's debut Dim the Fluorescents picked up the Grand Jury Prize for narrative feature.
Toronto-based Daniel Warth won the Grand Jury Prize for Narrative Feature at the 2017 Slamdance Film Festival for his debut feature Dim the Fluorescents (pictured) .
The other Park City, UT film festival (which was created when its founders weren't accepted into Sundance) wrapped its 23rd edition on Jan. 26.
Dim the Fluorescents was one of 11 international features chosen to compete in the Narrative Features program. The film tells the story of a struggling actor (Claire Armstrong) and aspiring playwright (Naomi Skwarna) who are paid to perform corporate role-playing demonstrations. Warth co-wrote the film with Miles Barstead. Josh Clavir and Daniel Warth produced.
Meanwhile Toronto-based Maxwell McCabe-Lokos' short Ape Sodom, which is narrated by David Cronenberg, picked up the Anarchy Shorts Grand Jury prize. The 14-minute film, which follows a garbage-picker who's enslaved by wealthy consumerist, was produced by Chris Hatcher.