Hot Docs to honour Maya Gallus
For her work challenging female and LGBTQ stereotypes, the filmmaker will be recognized with a "Focus On" retrospective at the 2017 festival.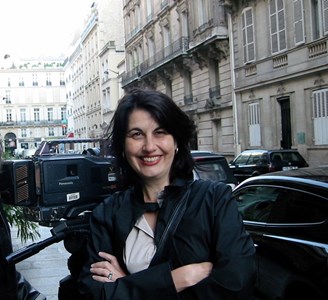 Hot Docs has named winners of two special awards for the 2017 edition of the festival, and announced Canadian director and producer Maya Gallus, will be honoured with a "Focus On" retrospective.
Toronto-based Gallus' feature documentaries include 1997′s Erotica: A Journey into Female Sexuality and 2007′s Girl Inside, for which she won a Gemini Award for best direction.
She formed Toronto-based Red Queen Productions with partner Justine Pimlott in 2003 to make films that challenge stereotypes about women and the LGBTQ community. She has since produced and directed such documentaries as Punch Like a Girl (about women's boxing) and Derby Crazy Love (about women's roller derby). She's currently working on two documentaries: The Heat, about women chefs succeeding in a male-dominated industry, and A Female Gaze, which explores the work of renowned women filmmakers.
The films that will be included in the Focus On retrospective will be announced in March.
Hot Docs also announced today that Montreal's Monique Simard will be presented with the 2017 Doc Mogul Award, which recognizes an individual who has contributed to the vitality of the documentary industry.
Simard is the current president and CEO of SODEC, a government agency that supports Quebec culture, and is the president of the documentary arm of the Association of Quebec Film and Television Producers. Over the course of her career, she helped produce more than 30 documentaries through her prodco Virage. In 2008, she was appointed director general of the NFB's French program, where she created a program for young Aboriginal filmmakers and established the NFB Interactive Platform.
Simard will be presented with the award at a luncheon on May 1.
Finally, it was announced that U.K.director and editor Tony Palmer is the recipient of the 2017 Outstanding Achievement Award. Hot Docs will screen a retrospective of Palmer's work throughout the festival. Palmer's filmography includes Falls the Shadow, The Beatles & World War II, Margot and Rachmaninoff – The Harvest of Sorrow.
The 2017 Hot Docs film festival will take place Apr. 27 to May 7 in Toronto.