Buck preps Action Stunt Show
The reality series is produced in partnership with Sugar Shack Productions and Patrice Theroux.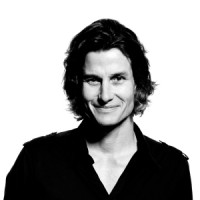 Toronto-based Buck Productions has expanded its non-fiction slate by greenlighting a high-octane reality series with Hollywood-based director and stuntman Mike Gunther and his 5150 Action prodco.
Produced in partnership with Sugar Shack Productions and veteran industry exec Patrice Theroux (Mean Dreams, The F Word), Action Stunt Show will pull the curtain back on the making of some of the most notorious stunts in Hollywood blockbusters. The series will utilize re-enactments to reveal how each stunt was orchestrated, with award-winning stunt coordinator Gunther (Star Trek Beyond, Fast Five) serving as host. A broadcast partner for the series has yet to be confirmed.
The series marks the latest project from the McMorris & McMorris prodco, led by CEO Sean Buckley (pictured). In June, Buck announced a 40-hour production block deal with U.S. digital cable net Reelz. Buck will enter into production on that factual slate – which includes four Hollywood-based docuseries focusing on celebrity fortunes, divorces, stalkers and other celeb-oriented fare – later this month.
From Realscreen