What's the best way to fund Cancon?
A recent government report gauged Canadians' opinions on charging foreign companies to fund homegrown film and TV.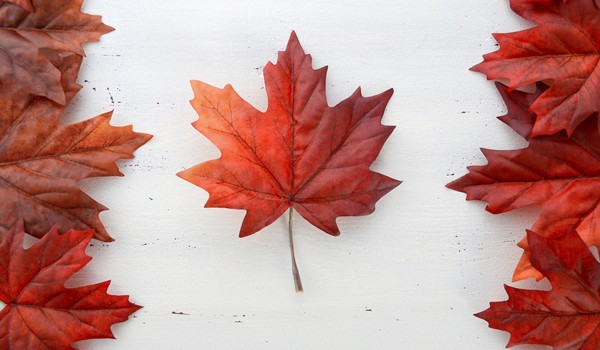 Canadians want to see more funding for Cancon – they just don't want to pay for it themselves. That was the message from a report commissioned by the federal government, designed to gauge Canadians' opinions on a slate of federal issues.
The Views on Current Issues report, prepared for the Privy Council Office last November, was based on in-person focus groups with 162 Canadians over the age of 20, in nine cities across Canada. The report, which was recently made public, touched on everything from asbestos to bank notes to cap and trade policies to Cancon.
According to the report, Canadians feel a lack of proper financial support is impeding the success of the Canadian culture sector. They also feel that because it is now easier to access content from around the world via the internet, Canadian content faces "an increasingly large competition."
Given these challenges, it found that Canadians believe continued government support for Cancon is needed.
When asked how to best fund Cancon in an environment where fewer Canadians are subscribing to cable television, participants were given four options: 1) make Canadian telecom companies pay a portion of the money from smartphone and internet sales to fund Cancon; 2) require foreign companies like Netflix and iTunes to devote a portion of their revenues to fund Cancon; 3) Give consumers the option of making a voluntary $2 contribution on their monthly telecom or Netflix bill; or 4) make telecom companies add an app to smartphones sold in Canada that provides access to Canadian film, TV and music, even it means paying $3 more for that phone.
Of all the options, participants most supported making telecom and foreign companies contribute to Cancon and there was a "strong desire" for those companies to take on the costs rather than having those costs be assumed by subscribers. Participants also worried, however, that if foreign companies like Netflix were required to fund Cancon they might just decide to stop operating in the country.
The report also asked Canadians for their thoughts on the quality of Canadian content. On a 10-point scale, where 10 was strong and zero was weak, Canadian TV, movies, theatre and music typically received scores of between four to seven. Music was deemed the strongest, followed by TV and theatre, while Canadian film was voted the weakest.
Image via Shutterstock