Meet the 2017 AToMiC Awards jury
As the Jan. 20 entry deadline looms, find out who will be judging the best in creative, entertainment, tech and media innovation.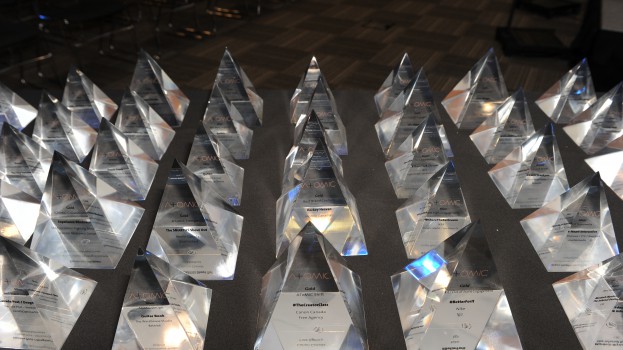 With the deadline to apply for the 2017 AToMiC Awards right around the corner (Jan. 20 to be exact), it's time to reveal who will be judging the best advertising and media projects.
The AToMiC Awards, which are produced by Playback, strategy and Media in Canada, celebrate groundbreaking achievements by Canadians in advertising, media, technology and content in categories including Best Transmedia, Best Brand Integration and Virtual Reality.
Two new categories have also been introduced this year: Global, celebrating work made in Canada that doesn't run in Canada, and AToMiC Social, which will be awarded to the best use of social media to reach a demographic.
The winners will be revealed at a the AToMiC Awards show in Toronto in May. These big ideas will also be showcased in strategy magazine, and online on Playback Daily, strategy and Media In Canada. 
Heading up the 2017 AToMiC Awards jury are co-chairs Mark Bishop, co-CEO and executive producer at marblemedia; Luc Du Salt, partner, VP and creative director at LG2; and Ann Stewart, president of Maxus Canada.
The 2017 jury members are Dan Fricker, social media lead at Shopify; Karen Howe, creative director at The Township; Andrea Hunt, VP marketing, Weston Bakeries; Susan Irving, senior director of marketing at Pepsico Foods Canada; Christine Jakovcic, chief marketing officer at Molson Coors Canada; Kevin Johnson, CEO Mediacom Canada; Scott Knox, president and CEO at the Institute of Communication Agencies; Dre Labre, creative director at Rethink, Steve Persico, group creative director and copywriter at Leo Burnett; Ramona Pringle, director of Peak Media; Steven Sage, vice-president, sustainability and innovation at Kruger Products; Rose Sauquillo, creative director at Huge; Fiona Stevenson, managing director at The Idea Suite; and Justin Stockman, vice-president, business and channel strategy at Bell Media.
Check out last year's winning projects here. Visit Atomicawards.strategyonline.ca for complete category and entry details.