Randall Okita to receive inaugural John Dunning Discovery Award
The ACCT has announced the recipients of three Special Awards to be presented at the CSAs on Mar. 12.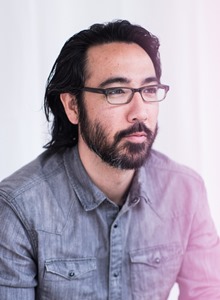 The Academy of Canadian Cinema & Television will present filmmaker Randall Okita with the inaugural John Dunning Discovery Award at the 2017 Canadian Screen Awards.
Okita will be recognized for his debut feature The Lockpicker, which had its world premiere at the Vancouver International Film Festival. The Discovery Award is presented to the best micro-budget film of the year (production budget under $250K), which has had a theatrical release or been accepted to two approved Canadian festivals within the year.
The award was created in collaboration with Greg Dunning in honour of his late father John, the Meatballs executive producer and co-founder of Cinepix (which was sold to Lionsgate in 1997).
The ACCT also announced it will honour Tantoo Cardinal with the Earle Grey Award and filmmaker and journalist Simcha Jacobovici with the Gordon Sinclair Award for Broadcast Journalism.
The Earle Grey Award is presented to an actor whose body of work has had an impact on the Canadian film and TV industry. Cardinal has appeared in more than 100 film and TV projects over her 40-year career, including Dances with Wolves, Black Robe, Sioux City and ARQ. Past recipients include Wendy Crewson, Paul Gross and Colm Feore.
The Gordon Sinclair award recognizes a broadcast journalist for their body of work or contribution to the international profile of Canadian TV journalism. Jacobovici's Toronto-based prodco Associated Producers, along with veteran Canadian producer Robert Lantos, recently partnered with Keshet Studios on a new 10-part documentary series, Kabbalah. Jacobovici's documentaries include The Exodus Decoded and The Lost Tomb of Jesus, both of which were produced by James Cameron.
As previously announced, the ACCT will also honour veteran actor Christopher Plummer with the Lifetime Achievement Award at the 2017 Screen Awards, which will be held Mar. 12 in Toronto.