Highway Thru Hell spin-off hits ratings record for Discovery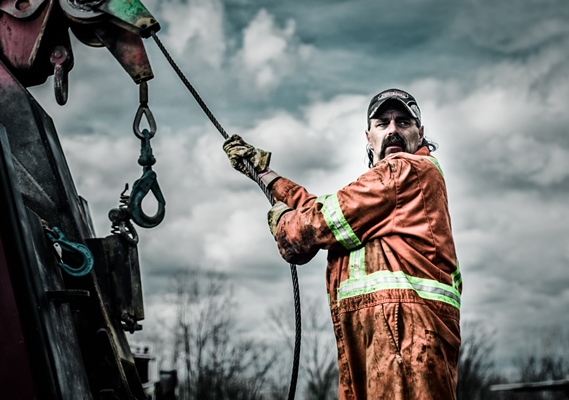 Heavy Rescue 401 delivered the most-watched premiere in the network's history, with more than 3.3 million viewers to date.
Discovery's newest original Canadian series, Heavy Rescue: 401, has struck gold for the network. The Jan. 3 premiere attracted an average of nearly 504,000 overnight viewers (2+) and a total overnight reach of nearly 720,000, according to Bell Media, making it the most-watched premiere in Discovery's 22-year history.
To date, the premiere episode has boasted a reach of more than 3.3 million unique viewers.
Heavy Rescue: 401 depicts road rescue workers and towing companies fighting to keep the highways clear and safe along Ontario's Highway 401 (which, with an estimated 500,000 vehicles per day and up to 16 lanes of traffic, is considered North America's busiest highway) and its neighbouring 400 series of highways. The series is a spin-off of Discovery's popular Highway Thru Hell series, which takes place on Canada's west coast.
The remainder of the nine-episode season will continue to roll out on Tuesday nights in the 10 p.m. slot.
Ken MacDonald, VP and GM of Discovery Networks at Bell Media said in a statement that the ratings come as no surprise, considering the success of Highway Thru Hell's most recent season. The fifth season finale on Dec. 6 drew an average audience of 886,000 on Dec. 6 (according to Numeris data, 2+), making it the most-watched episode in the show's history.
"We have what clearly appears to be another genuine success story on our hands," said MacDonald.
Like its sister series, Heavy Rescue: 401 is also sponsored by Toyota, which has been with the Highway Thru Hell franchise since its second season.
Heavy Rescue: 401 and Highway Thru Hell are produced by Thunderbird Entertainment's factual arm Great Pacific Media.
From Media in Canada