Hello Destroyer wins big with VFCC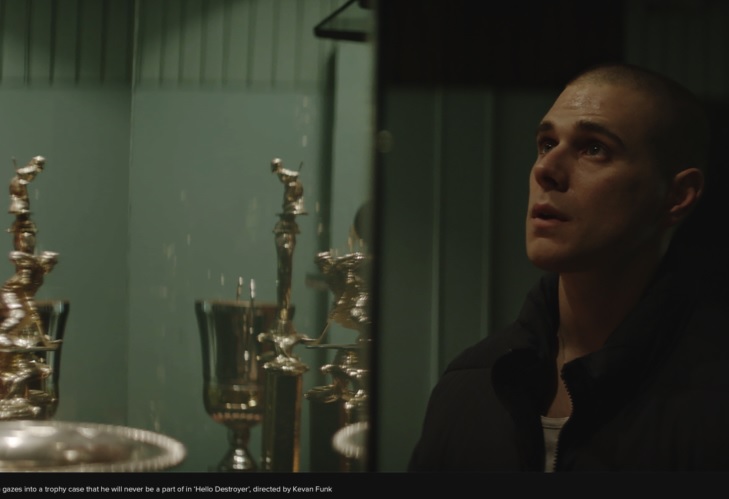 Kevan Funk's debut feature took home five awards from the Vancouver critics' association.
Kevan Funk's debut feature Hello Destroyer was named Best Canadian Film by the Vancouver film Critics Circle, beating out Ashley McKenzie's Werewolf and Anne Marie Fleming's Window Horses.
In total, Hello Destroyer took home five awards, including best Canadian director, best B.C. film, best actor in a Canadian film (for Jared Abrahamson) and best supporting actor in a Canadian film (for Kurt Max Runte).
As winners of the Best B.C. Film, producers Daniel Domachowski and Haydn Wazelle received a $500 prize from the CMPA – B.C. producers branch. Funk also received a $500 award from the DGC – B.C. District Council.
While she didn't take home best Canadian film, McKenzie's Werewolf took home the best first feature by a Canadian director prize and her lead, Breagh MacNeil, was awarded best actress in a Canadian film. In the other acting category, Molly Parker won best supporting actress in a Canadian film for her role in Bruce McDonald's Weirdos.
Best Canadian Documentary went to Brett Story for The Prison in Twelve Landscapes, produced by Oh Ratface Films, while the best screenplay award went to Fleming for Window Horses.
The VFCC also presented cinematographer Kirk Tougas with the Ian Caddell Award for Achievement, which is presented annually to a British Columbian who has made a significant contribution to the province's film industry.