Rooftop Content to rep Farpoint feature internationally
The Amsterdam sales agent acquired the rights to Menorca, written and directed by John Barnard.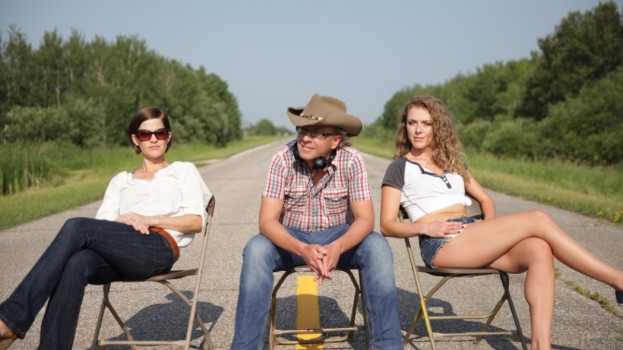 Amsterdam-based Rooftop Content Group has acquired the global VOD and TV sales rights to Farpoint Films' feature Menorca.
Rooftop will represent the film in international markets excluding Canada and the U.S., where the film is distributed by Indiecan Entertainment and Bridge Releasing, respectively.
The deal was initiated at the American Film Market in Santa Monica in November. Writer/director and Farpoint Films co-founder John Barnard took the finished film to AFM. Barnard told Playback Daily that having a "completed commodity for sale" gave him "enormous freedom" to walk into sales meetings.
Menorca was shot in Winnipeg and on the Spanish island of Menorca in 2015. The film, which tells the story of a hedonistic soccer mom who embarks on a journey of self discovery, was made on a budget of $500,000, with financing coming from private investors and Manitoba Film and Music. Menorca made its world premiere at the 2016 Whistler Film Festival.
In September 2015, Avi Federgreen's Indiecan Entertainment announced it had acquired the Canadian distribution rights to the film. More recently, in December 2016, Toronto's A71 Entertainment announced it had acquired the sales rights to the film and had sold it south of the border. The film was acquired by both Bridge Releasing, for theatrical release, and Freestyle Digital Media, for VOD release. Menorca opened on 10 screens across the U.S. in December. 

Menorca stars Tammy Gillis, Sheila Campbell, Dorothy Carrol, Aaron Merke, Logan Creran, Krystle Snow, Jason Wishnowski, Talia Pura and Michael O'Sullivan.